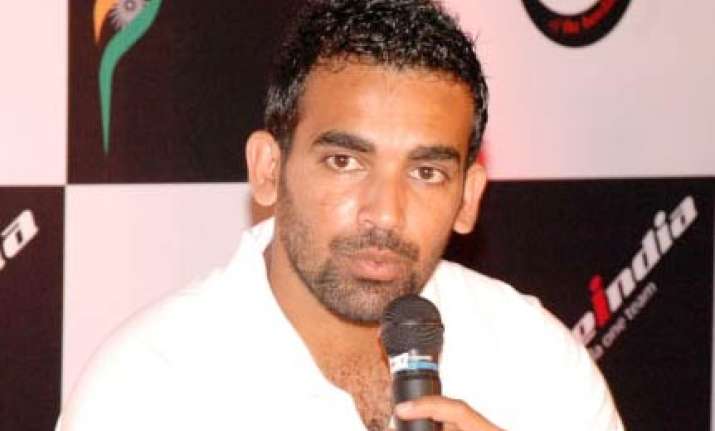 The overs-specific 2.5-minute strategic breaks for batting as well as fielding sides in the third season of the Indian Premier League (IPL) starting on March 12 would be interesting to watch, feels India pace spearhead Zaheer Khan.
"It would be interesting as we all have seen in the last IPL that soon after the break a wicket falls. It's good that the option to call it lies with the (fielding side) captain. It can definitely change the momentum," said Zaheer, who is to play for Sachin Tendulkar-led Mumbai Indians outfit.
The IPL Governing Council has said the strategic breaks are mandatory for the fielding side between the sixth and eighth overs and by the batting side between the 11th and 15th overs during the 45-day, eight-team T20 event.
The left arm pacer, who missed the three-match ODI home series against South Africa last month after picking a leg muscle injury in the second Test at Kolkata, today said that early breakthroughs are very important.
"It's important to get early breakthroughs during the Power Play between overs one and six and that's the reason all teams are opting for good fast bowlers," he said.
Zaheer, who said his current injury was minor and nothing in comparison to what he picked up earlier in his career, was optimistic that MI would go all the way this year after failing to make the semi-finals in 2008 and 2009.