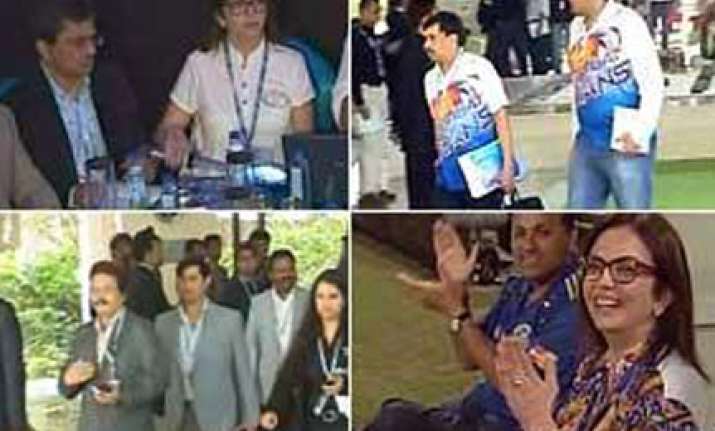 Mumbai, Feb 11: Miffed by the non-response from the Cricket Board of its letter, which had hinted foul-play in IPL auction last month, Mumbai Indians have shot off a second missive, re-iterating the various irregularities during the Players' auctions that was held in Bangalore last month.
It is learnt that MI has sent a strongly-worded letter expressing shock why the board chose not to respond to the franchise which had highlighted irregularities in the January 8-9 player auction.
The franchise had, on January 20, written a letter, hinting at potential rigging of the auction.
 In the second letter, MI had pointed out that the BCCI did not bother to reply to them directly and instead chose to answer through a media release, according to sources.
 After the governing council meeting on February 4, BCCI secretary N Srinivasan released a statement, stating that the auction was transparent and fair.
Not satisfied with the BCCI's response through the media, MI have reiterated their demands for agenda paper, minutes of the December 17 meeting, agenda containing justification for change in the order of auction, quorum and minutes of the meeting where the changes were made and also the basis on which the groupings in the auction were made.
This comes after another IPL franchisee Rajasthan Royals demanded Rs 120 crore from the Cricket Board as damages for their suspension from the Twenty20 league.
The Board had terminated the contract with the franchise alleging that it had breached the agreement by changing its shareholding pattern without the Board's consent.
Royals took legal recourse through the arbitrator, who ruled in their favour.
BCCI appealed in the Bombay High Court against the stay of the termination of the contract given by the arbitrator but the High Court also ruled in Royals' favour. PTI