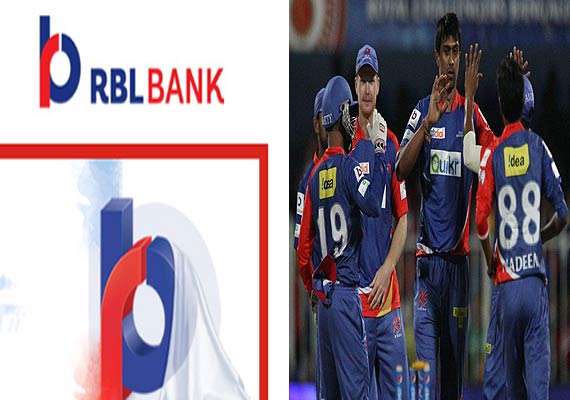 New Delhi: RBL Bank, India's fastest growing scheduled commercial bank, Friday announced their association as a banking partner and principal sponsor for Indian Premier League (IPL) franchise Delhi Daredevils.
As part of this association, the RBL Bank brand will be seen on the Delhi Daredevils jersey. In this partnership both RBL Bank and Delhi Daredevils will leverage the cricketing platform to provide new and innovative ways to engage consumers.
Both RBL Bank and Delhi Daredevils will do various activities through and after the tournament period to leverage this partnership.
Some interesting initiatives involving cricket fans have been planned by both the groups and are expected to be announced soon.