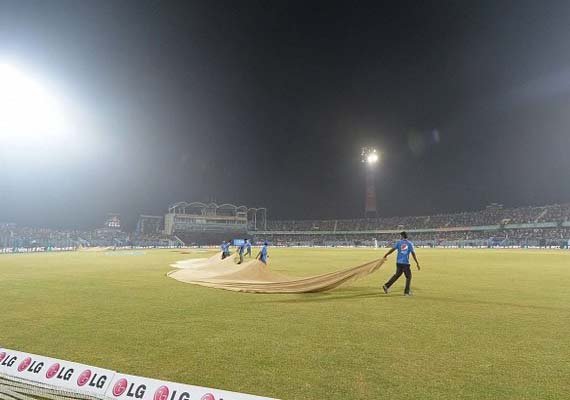 Cuttack: The first ODI between India and Sri Lanka at the Barabati Stadium will be a run-feast predicted curator Pankaj Patnaik but at the same time did not forget to remind that toss might turn out to be crucial due to dew factor, later in the evening.
The 22-yard strip may not be a greentop but there are a few grass patches here and there. Patnaik feels that it won't be a traditional Barabati Stadium track, where the ball will keep low and slow.
"Barabati wicket is no longer slowish in nature. It would be full of runs. I cannot predict a total but it should be around 280-300," Patnaik told PTI on Friday.
Barabati hosted three IPL matches including the Kings XI Punjab's high-scoring tie against Chennai Super Kings, the last time around in May.
The curator however cautioned both the captains against the dew factor due to the onset of winter.
"We've noticed that the dew starts falling after 7pm forming a thick layer on the grass. It's something to worry about but we will take all measures to minimise the affect."
As far as the high scoring totals in ODIs at the venues are concerned, Barabati has witnessed only one 300-plus total when India scored 301/3 against Zimbabwe way back in 1998.
The venue hosted India and Australia in October last year but the match was abandoned without a ball with heavy downpour.
Prior to that, India notched a one-wicket victory over the West Indies chasing 212 on November 29, 2011, the last time the venue witnessed an International match.