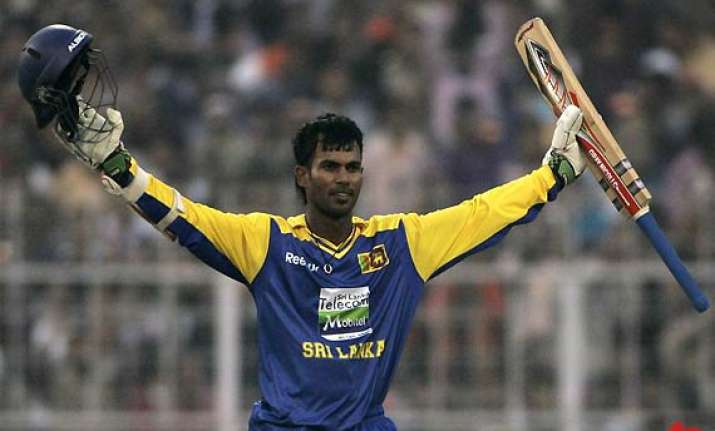 Colombo, May 29: The International Cricket Council is due to hold an inquiry shortly into Sri Lanka national cricketer Upul Tharanaga being tested positive for using a banned substance during the recent World Cup tournament, The Sunday Times reported.

Left-hander Tharanga  has been tested positive following a random test for using Prednisolone reportedly prescribed to him by a Sri Lankan politician's alternative medicine practitioner, the report said.

Tharanga was the opening batsman during the tournament  and scored an unbeaten century against England in the Colombo semi-final.

Lawyers have already been retained to defend Tharanga during the ICC inquiry, the report said.

In a statement Tharanga said he was prescribed this medicince by the alternate medical practitioner.

The report said, Sachin Tendulkar, Gautam Gambhir and Ashish Nehra had also consulted this practitioner in Colombo.

It said Tharanga has claimed that he was given a steroid by a faith healer in Colombo who also treated other international players.

"There's nothing I can say at this stage," ICC spokesman James Fitzgerald told AFP in an email response to the report.

Sri Lanka Cricket, the sport's national governing body, said it was unaware of any failed dope test.

"We have not been informed of any allegation like this," SLC Secretary Nishantha Ranatunga said.

Tharange is not part of the Sri Lankan side currently on tour in England.