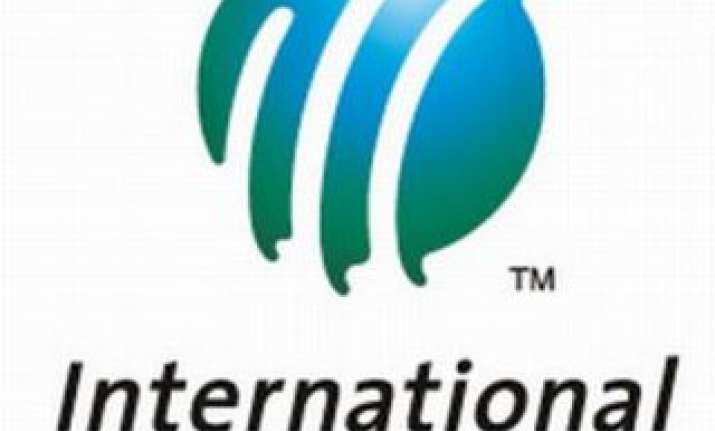 Dubai, Nov 10 (PTI) Expressing concerns over wicketkeeper Zulqarnain Haider deserting Pakistan team in the midst of an ODI series following death threats for refusing to fix matches, International Cricket Council has offered to help the PCB in its investigation into the matter, besides advising the player to approach it.
ICC Chief Executive Haroon Lorgat said the world body is in "regular touch" with the PCB since Haider fled from his team hotel in Dubai to London.
"ICC today confirmed that it is in regular communication with the Pakistan Cricket Board and has offered to support the PCB in its current investigations into the reasons behind wicketkeeper Zulqarnain Haider's decision to leave the Pakistan team on the morning of the final ODI against South Africa in Dubai," Lorgat said in a statement.
Lorgat also offered help Haider but said it could only be done if the player approaches the world body.
"Clearly this is in the first instance a team matter for Pakistan cricket but the ICC is willing to provide assistance to the PCB and the player," Lorgat said.
"We understand his plight if reports are indeed true, but we can only help him if he is willing to engage with us. At this stage, the ICC does not intend to make any further comment," he said in the statement.
The 24-year-old Haider, who has played just one Test, four ODIs and three Twenty20 Internationals, announced his retirement from international cricket only three months after making his debut. And now he has sought political asylum in England after dramatically deserting his team on the day of the fifth and final ODI against South Africa.
Haider said he received a message asking him to be a part of a match-fixing conspiracy ahead of the fourth one-dayer but refused to reveal the identity of the person who approached him.
"I was approached by one person who asked me to fix the fourth and fifth match. He also said there would be problem for me if I did not do it," Haider said.