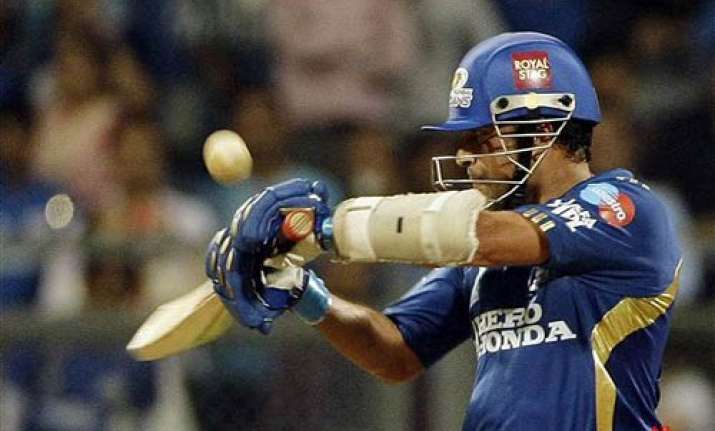 Mumbai, May 22- Indian batting maestro Sachin Tendulkar will not have to pay tax on income earned from advertisements because not only is he a cricketer, he is also an "artiste" in front of the camera, according to the latest verdict of a Mumbai bench of the Income Tax Appellate Tribunal, reports the Mumbai newspaper DNA. 

The tribunal held that Tendulkar is eligible for deduction under section 80RR of the Income Tax Act in respect of sponsorship and advertisement revenues.Tendulkar had reported total taxable income of Rs18.5 crore in 2002-03 and the case pertains to that period.

Out of his total income that year, Tendulkar had received Rs 5.92 crore in foreign exchange towards sports sponsorship and advertisements from ESPN Star Sports, Pepsico and Visa. Against these receipts, Tendulkar had claimed a deduction under section 80RR.

The section allows a special deduction to authors, actors, artistes, playwrights and sportspeople in respect of income earned in foreign exchange from the exercise of their profession.

An IT assessment officer, however, had denied the deduction on the basis that sponsorship and advertisement income was not derived from the exercise of his profession as a 'cricketer'.

According to the officer, by endorsing products in commercials, Tendulkar did not become a person whose profession is acting. Rejecting the officer's claim, the Income Tax Appellate Tribunal, which is the superior authority, held that "while appearing in advertisements and commercials, [one] has to face the lights and camera.

As a model, Sachin brings to his work a degree of imagination, creativity and skill to arrange elements in a manner that would affect human senses and emotions and to have an aesthetic value".

The tribunal also said: "Every person or for that matter every sportsman does not possess that degree of talent or skill or creativity to face the lights and camera. Being a successful cricketer, it has added to his brand value as a model. But the fact remains that he has to use his own skills, imagination and creativity."

Interestingly, noted Sachin fan and sports commentator Harsha Bhogle was denied an exemption by the tribunal a few years ago, though the facts of his case were similar to Tendulkar's case. But it upheld the claims of Bollywood superstars Amitabh Bachchan and Shah Rukh Khan.