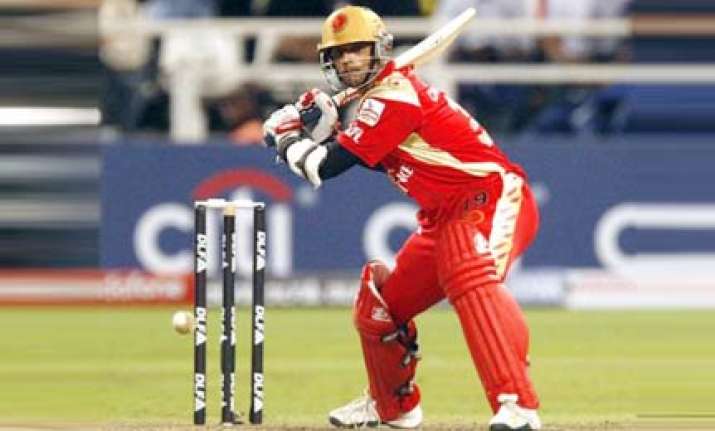 Johannesburg : Rahul Dravid had clicked the panic button during the final of the IPL season 2 between Royal Challengers Bangalore and Deccan Chargers, disclosed Herschelle Gibbs in his autobiography, 'To the Point'.
"He tried to play a little paddle against Harmeet Singh and got bowled. In a normal game he would never have tried that shot at that time. There was panic written all over it," Gibbs wrote about Dravid in the book that was released yesterday.
"I mean, here was a guy who had played in numerous high-pressure games. He was usually as unflappable as one got, but in this final, at a crucial time for the Royal Challengers, he played a ridiculous shot to get out," he added.
"Playing for the Deccan Chargers against the Royal Challengers Bangalore in the 2009 IPL final was one game that proved just how unpredictable finals can be. This is where you find out which guys can or can't handle the pressure. And that pressure sometimes makes you do silly things."
Writing about the Chargers' IPL campaign in 2009, Gibbs said he was surprised by the team's triumph.
"To be honest, I still don't know how we, the Deccan Chargers, won the damn thing in 2009," Gibbs wrote in the book.
"As you know, the series was moved to South Africa for safety reasons, and our opening game was against the Kolkata Knight Riders. I think that game set the tone for us," Gibbs wrote.