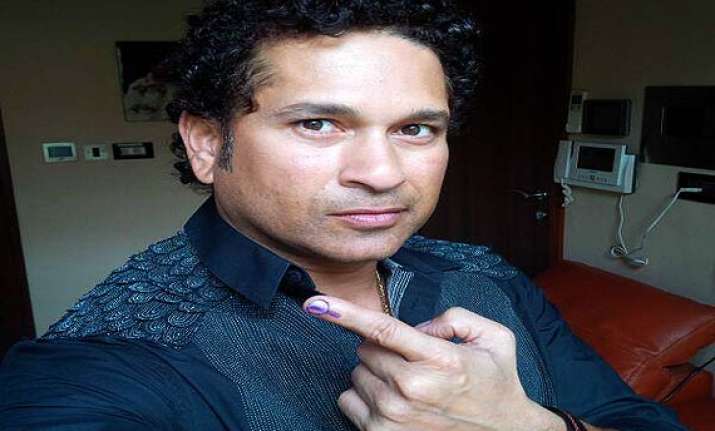 Kolkata:  Cricketing legend Sachin Tendulkar has appealed to all Indians to exercise their franchise in the ongoing Lok Sabha polls.
In a post on his official Facebook page, Tendulkar - now a nominated Rajya Sabha member - urged his countrymen not to "underestimate" the power of their vote.
"Every run counts in the game of cricket and every vote counts in an election. Don't underestimate the power of your vote."
Tendulkar said he was now in Mumbai to exercise his democratic right Thursday.
"Hope you play your part - Please cast your vote," the batting genius added.