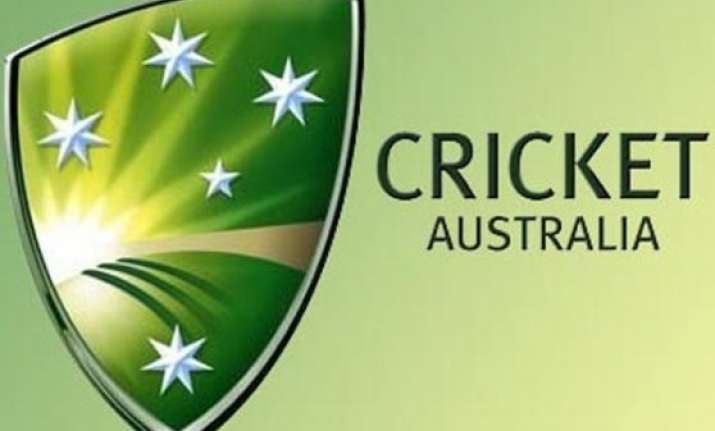 Melbourne: Cricket Australia (CA) has said it is 'deeply concerned' over the West Indies players' decision to abandon their Indian tour as the Australian cricketers are scheduled to tour the Caribbean in 2015.
Wally Edwards, CA chairman, described the situation as 'deeply concerning' and was one that needed to be urgently addressed, reports CMC.
West Indies one-day players quit the five-match series in India following the fourth One-Day International (ODI) in Dharamsala last Friday, after failing to reach an agreement with their union over a contracts and pay dispute.
"The situation that has just unfolded, with the West Indian players abandoning the remainder of the Indian tour, is deeply concerning for a game that needs strong cooperation for its survival," Edwards said on Sunday.
"We are a long way from what has taken place in India and have sought further details so we can understand more as a priority."
Upset West Indies players informed team management last Friday that they would be abandoning the tour, with the final ODI remaining in Kolkata Monday and a Twenty20 match to be played in Cuttack on Wednesday.
Their move also scuppered the three-Test series which was scheduled to begin Oct 30.
The Board of Control for Cricket in India (BCCI) have threatened legal action against the West Indies Cricket Board (WICB) for the losses incurred and have said it will review future bilateral series with the Caribbean side.
India are scheduled to tour the West Indies in 2016.
Also, the BCCI said it would be speaking to cricket governing body International Cricket Council (ICC), on the matter.
Australia are also scheduled to tour the Caribbean in May next year for two Tests and three ODIs.
Edwards said it was important that walk-outs, like the one staged by West Indies players, be avoided in the interest of world cricket.
"Put simply, players and boards must fulfil their commitments to the ICC Future Tours Program (FTP)," he said.
"Situations such as these have to be avoided at all costs because ultimately those that are affected most are the people that the game depends on so heavily - cricket lovers, key broadcasters and commercial partners. For the game's sake this needs to be resolved as soon as possible."