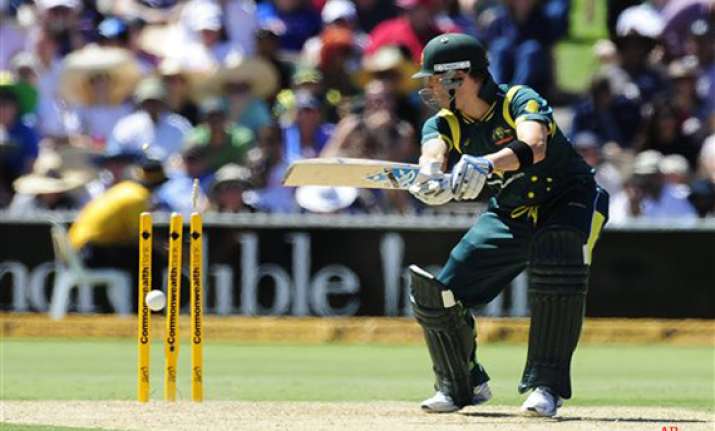 Sydney, Feb 17: Australian skipper Michael Clarke will miss the next tri-series ODI against India on Sunday as he is yet to recover from his hamstring injury, Cricket Australia (CA) confirmed today.

Clarke had injured his hamstring in Adelaide last week.

In Clarke's absence, Ricky Ponting will continue to lead the side.

CA physiotherapist Alex Kountouris said the skipper was recovering fast but will not be able to play Sunday's match in Brisbane.

"Michael Clarke is progressing well in his recovery from a right hamstring injury but remains unavailable for selection in Brisbane. His availability for the ODI in Hobart will be determined early next week.

Clarke, who missed today's match against Sri Lanka, said it will be difficult to be on sidelines when so much action is happening on the field.

"I've done a lot of work over the last couple of days and physio Alex Kountouris would prefer me to rest but I'm not far away at all. It's going to be hard to watch, that's for sure, but the boys are flying so no doubt Punter (Ricky Ponting) can come out and do a great job, as he has for a long time," Clarke said.