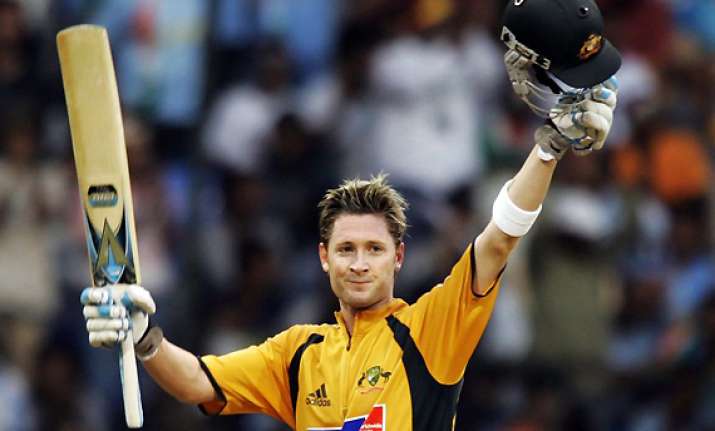 Sydney, Jun 14: Michael Clarke has earmarked the short tour to England as the start of Australia's push to regain the No. 1 ranking in all forms of cricket.
Australia, which has climbed from fifth to third in the test rankings under Clarke's captaincy, hosts No. 2-ranked South Africa later this year before an Ashes tour in 2013 against top-ranked England.
Clarke wants the team to be on top of the rankings within two years. The Australian team, which left for England on Thursday for a five-match limited-overs series, is No. 1 in the one-day rankings and fifth in Twenty20.
"We've been the No. 1 one-day team in the world now for a while now but we need to continue to raise the bar," Clarke said. "Once we get on a plane today, it's probably the start of a two-year journey for this Australian team ... to have a lot of success and get back to being the No. 1 team in all three forms of the game."
Australia has lost three of the past four Ashes series, including two in England, which played a big role in its slide down the test rankings after a long period of domination.
The Australians will play two warmup matches against county teams and an ODI against Ireland before the five matches against England. The trip is part of Australia's plans to get more familiar with conditions in England leading into the 2013 Ashes tour.
"We are certainly going to have to be at our best in those conditions to beat them," said Clarke, who replaced Ricky Ponting as Australia captain after the 2011 World Cup.