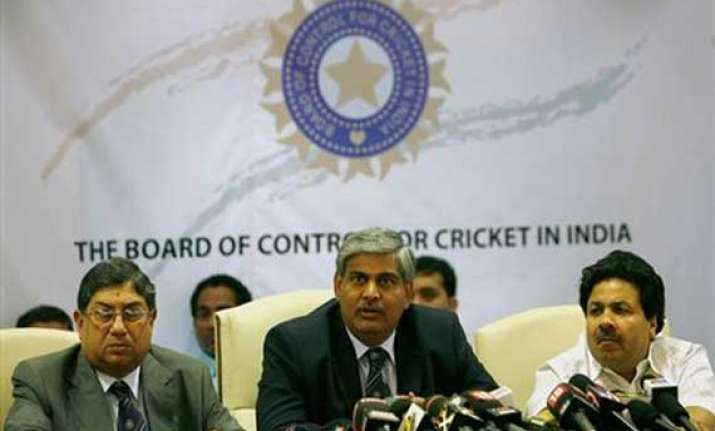 New Delhi: The BCCI today agreed virtually with all the recommendations of the Supreme Court-appointed probe pannel which suggestd a slew of measures to restore the credibility of the game hit by betting and spot-fixing scandal.
The apex cricketing body today said that it agreed with the suggestions of the panel that there should be no post-match parties and the cricketers' agents should be registered.  "The BCCI agrees to this recommendation. The BCCI will instruct franchises to prevent players from attending any post-match parties organised by private individuals or sponsors," it said.
"The Board will ask all Indian players to disclose their agents. These agents would be registered," it said adding the agents should not travel in the team bus.  The Board, however, said it has no means to control foreign players' agents.
It also said the BCCI will examine the feasibility of restraining the current players from not having a stake in sports agencies managing current cricketers and a provision has to be incorporated in the players contract.  It said the Board would issue instruction to restrict outsiders from accessing players' rooms during tournmanets and security personnel would be there on the floor, where the team-members stay, for monitoring.
The apex court-appointed panel, which probed the IPL spot-fixing scandal, had given a slew of recommendations to protect the game from betting syndicates, including a complete ban on post-match parties, the BCCI being given access to players' bank accounts and registration of agents and managers of cricketers.
Holding that allegations of corruption and other malpractices in cricket have a "ring of truth", the probe committee had said only BCCI-accredited persons should be permitted access to players and there should be prohibition on access to top cricketers' hotel rooms, except by their family members.