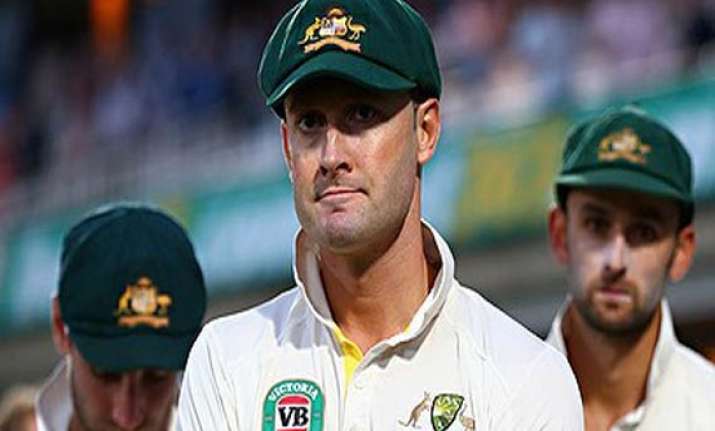 Melbourne, Australia: Cricket Australia will trial day-night first-class matches this summer with plans to play a test in Australia under lights by 2015-16.
CA said in a statement Friday that the ninth round of its Sheffield Shield competition will all be day-night matches and played with pink balls. The matches are expected to be played in early March.
"There is a lot of work to be done and nothing is guaranteed, but this summer's trials are our first serious effort to make day-night test cricket a reality," CA chief executive James Sutherland said.
If the trials are successful this year, Cricket Australia would aim to schedule more day-night first-class matches in the 2014-15 season to further trial playing conditions and equipment.
Sutherland said talks are under way with New Zealand, which plans an Australia tour in late 2015, about a night test.
The International Cricket Council last year decided to allow test-playing nations to play day and night tests if there was mutual agreement on the hours of play and type and color of the ball.
This month, Sri Lankan officials rejected a proposal from Pakistan to play a first-ever day-night test match during a series to be played later this year. Sri Lanka Cricket said its executive committee turned down the proposal because the national team had not practiced under lights with a pink ball to be used in the match.
"We acknowledge that one of the critical aspects is how the ball wears, behaves and is seen over the course of an innings," Sutherland said in Friday's statement. "There are also some concerns about dew on the ground at night. There may need to be some flexibility and compromise to get to the outcome.
"In encouraging teams to trial test cricket as day-night matches, the ICC has said it will take a positive and flexible view of any proposed amendments to playing conditions that will allow such trials to proceed."
International cricket has been played under lights in the limited-overs format since the 1970s, using a white ball in matches typically limited to 100 overs. Teams wear colored uniforms in limited-overs cricket to off-set the color of the ball. Teams wear white or cream uniforms in test cricket and use a red ball. The pink ball is seen as a compromise so that test players can still wear the white uniforms but still be able to see a lighter colored ball at night.
Other issues under investigation involve the use of the pink ball. In one-day international matches, teams use two white balls per 50-over innings to maintain quality and balance. In test cricket matches, which last up to five days, the red leather balls are only replaced after 80 overs unless they're badly damaged.