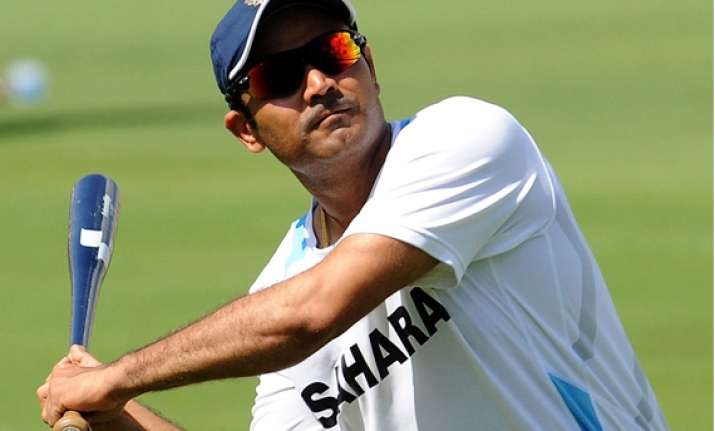 Melbourne, Dec 28: With the match evenly poised, aggressive Indian opener Virender Sehwag today said any target less than 300 would be gettable for his team in the first cricket Test against Australia here.

At the end of third day's play, Australia are 230 runs ahead of India but with just two wickets in hand at 179 for 8, it would be a challenge for the hosts to stretch the advantage much beyond that.

"I think anything less than 300 is a gettable target. The match presently is well balanced. Anyone who works hard tomorrow or on the next day can win," stated Sehwag at the end of day's play.

Importantly for them, Michael Hussey was unbeaten on 78 and could still push his side towards the total which, as Sehwag suggested, could be beyond India.

Sehwag said while opening fireworks would be crucial to India's chase, the role of the middle-order is no less significant.

"It's not me alone who would win the Test. It's everyone's role. Yes, if we give a good start then we have a very good chance to win the Test," stated Sehwag.

"If we have to win the game, we have to bat really well on the fourth or fifth day," he added.

Sehwag's partner Gautam Gambhir has appeared a little listless on the tour but the former back the Delhi left-hander.

"It's just one innings (when Gambhir has failed). It's a long tour ahead of us," he said.

Looking ahead at India's second innings, Sehwag had little doubt that Australia would rely heavily on their pace bowlers to do the job.