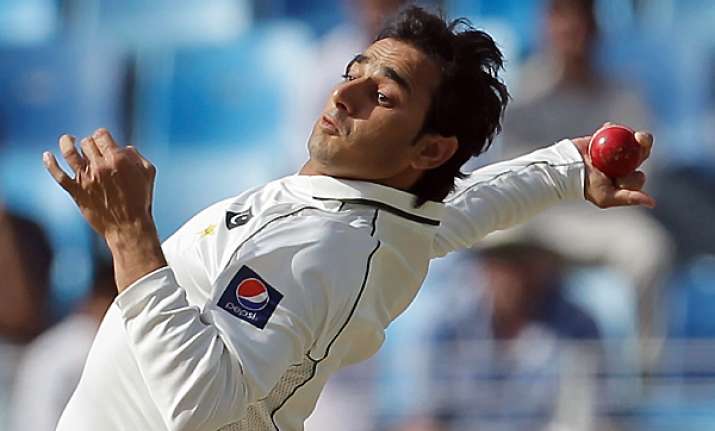 Dubai, Feb 8: Pakistan offspinner Saeed Ajmal has added to the debate over his bowling action by claiming that he has received special dispensation from the International Cricket Council.

"ICC allowed me to bowl 23.5 degrees because my arm is not good, because of an accident," Ajmal told the BBC.

Bowlers are not allowed to bend their arm beyond a 15 degree limit.

The comments attracted criticism from England coach Andy Flower, who said it would be "ridiculous" for the ICC to allow Ajmal to adopt an illegal action.

But Pakistan team manager Naveed Akram Cheema said Ajmal's comments have been misinterpreted because the bowler was referring to the angle of the "upper arm to the forearm" and not the bend of his bowling arm.

The ICC's general manager of cricket, David Richardson, said there was a big difference between the elbow abduction and the degree of elbow extension.

"There was nothing preventing a bowler bowling with a bent arm, provided he does not straighten it beyond the permitted degrees of tolerance," Richardson said.

Ajmal was reported for a suspect bowling action in 2009, but was cleared by the ICC.

The offspinner was the top wicket-taker in test matches last year with 50. He also claimed 24 wickets in Pakistan's 3-0 whitewash of England.