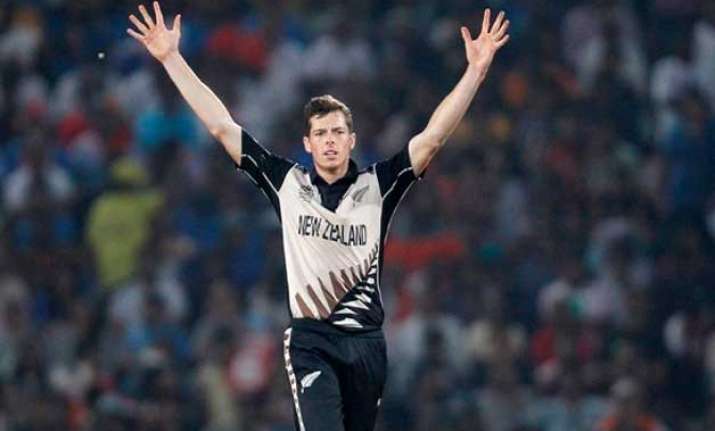 New Delhi:Yet another semifinal exit from a big ICC event but New Zealand captain Kane Williamson refuses to call it a jinx, saying that the loss to England in the World Twenty20 last-four stage was just a case of going down to a better team on the given day. 
New Zealand finished their group engagements unbeaten and were being seen as serious contenders for the title after adapting superbly to the conditions. 
However, the Kiwis bowed out rather timidly, going down by seven wickets in the first semifinal against England last night. 
"Not really (on whether New Zealand were battling a jinx)," said Williamson. 
"Every cricket game you play, you look at it as an isolated event. You turn up to play your best cricket but sometimes the other team plays better and you come second. That is what happened to us today. We played a semifinal not so long ago, we went alright there. We came first in that one (against South Africa in World Cup). That is just cricket," he said. 
Williamson said New Zealand, who lost six semifinals before making the finals of the ODI World Cup last year, will take back plenty of positives. 
Williamson felt they were 25 runs short and the game changed in the last five overs of their innings where they lost five wickets for 32 runs to end at 153 for eight. 
"Yes," he said when asked about the game swinging in England's favour in the last five overs. 
"I think we got off to a good start. We were probably 25 runs short and England bowled really well in the death period which made it really difficult for us. Unfortunately, we were not able to connect as well as we would have liked. " 
Williamson (32) himself and Colin Munro (46) had set the foundation for a big score. 
"130/3 I think was certainly a very good platform. We would have like to get a few more. Like I said it wasn't through lack of effort. England bowled well. T20 is pretty fickle in its nature and today wasn't mean to be for us. It is a fine line, T20 T20, and it didn't work for us today.