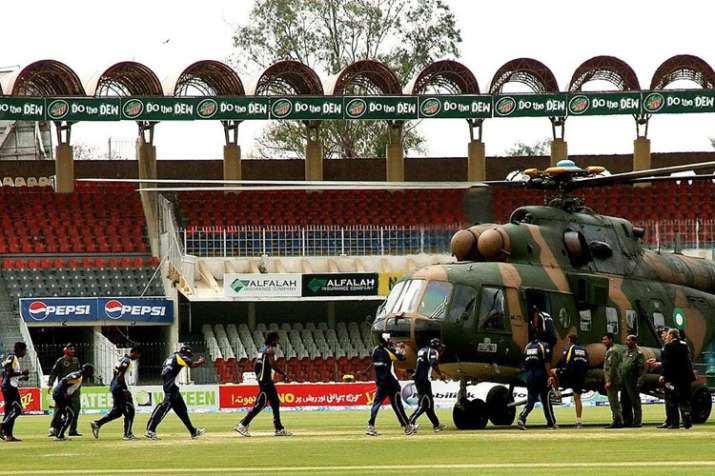 March 3, 2019 marks the 10-year anniversary of an incident that changed the face of cricket in Pakistan and it's safe to say that they still haven't recovered from it yet.
A country known for producing exciting pace bowlers and spin wizards, is still reeling from the effects of a deadly terror attack that has kept top-class international cricket away from the country for over a decade and one still doesn't know, when it will be back again.
Touted as a country that harbours terrorism, they have escaped the wrath of the international community due to, some would say negligence while some are of the opinion that there is just not enough proof to be handed out.
But, at least in cricket, March 3, 2009 -- changed it all.
Masked terrorists attacked the team bus carrying Sri Lankan cricketers to the Gaddafi Stadium in Lahore on the third morning of the second Test and following that, the country's status as an international cricket venue was thrown into question. Five cricketers including the visiting captain Mahela Jayawardene, vice-captain Kumar Sangakkara, Ajantha Mendis, Thilan Samaraweera and Tharanga Paravitarana were all injured in the surprise attack -- which also killed eight police personnel and bystanders while wounding six others.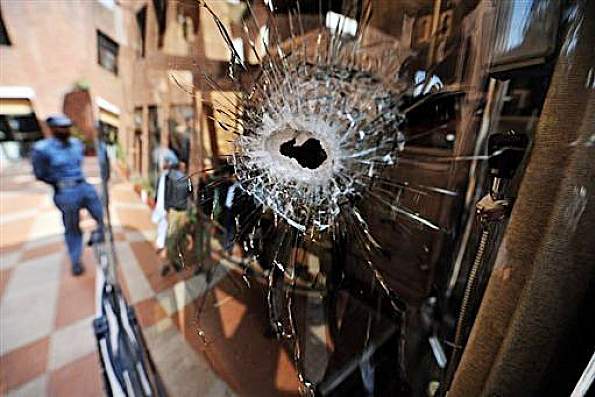 Needless to say, the Test was called off and the tour cancelled as the visitors returned home, airlifted from the stadium -- shocked and bruised.
An attack on athletes was a first in 37 years. The last time something similar happened, was in 1972 Munich Olympics, when Palestinian terrorists killed 11 Israeli athletes.
Along with the cricketers, there was another person, who received injuries and perhaps a bit serious -- umpire Ahsan Raza.
The scars are healed now but the memories remain fresh and as Raza looks at the marks, he still shivers. The 44-year-old was lucky to escape the grenade and rocket assault but his luck ran out as bullets pierced his lungs and liver and was rushed to the hospital, where he went to a coma.
He was the reserve umpire for the second game and after emerging from coma, it took him six months to walk again. 
"My wounds have healed but whenever I look at them I remember the gruesome incident," Raza told AFP.
"Whenever someone mentions that incident I request him not to remind me of that tragedy," he added.
The attack was deadly but what hurt the host nation most was that it deprived them of a sport they loved and despite the passing of a decade, the repercussions are still felt as most foreign teams still refuse to tour.
10 years ago today: The attack on the Sri Lankan national cricket team occurred on 03/03/09, when a bus carrying Sri Lankan cricketers, was fired upon by 12 gunmen near Gaddafi Stadium in Lahore, Six members of the Sri Lankan team were wounded. #Blaxkdayofcricket #OnThisDay pic.twitter.com/JXbJWlvP1g

— Acid Δ (@AcidTweetz) March 3, 2019
With Pakistan playing their home series in the United Arab Emirates, the national cricket board estimates it has missed out on nearly $200 million in revenues. Even the Pakistan Super League, a star-studded T20 tournament, is mainly played in the UAE although it is gradually coming back to Pakistan by holding more games in the country each year.
After serious convincing and heavy security, the Pakistan Cricket Board (PCB) has convinced the players to play in Pakistan and over the past few years, the knockout stages are being played in the homeland. But, some cricketers, still express their concerns in travelling to the country. 
The Gaddafi Stadium hosted the PSL final in March 2017 under heavy security and a World XI also played three T20Is in Lahore. Sri Lanka also returned to the country for a one-off T20I in October 2017. Raza, also officiated in the game against Sri Lanka as his life came full circle eight years later.
"I was very emotional that day," he said.
"To their credit PCB (Pakistan Cricket Board) has taken gradual steps and I am 100 percent confident that more foreign teams will come in the near future," Raza added. 
As of international cricket, it was six years before Pakistan hosted a match when minnows Zimbabwe toured in 2015.
West Indies also decided to contribute to the return of cricket to Pakistan and decided to play three T20Is in Karachi in last May and as the PSL nears its end, it will return to the country to host the last eight games, which will be held in Lahore and Karachi, including the March 17 final.
Former Pakistan captain Asif Iqbal says that hosting PSL games is the right way to gradually restore confidence among foreign teams that it is a safe place to play.
"International cricket will return to Pakistan but it will be through a process which has already started with the holding of the final rounds of the PSL in the country and tours by the World XI, Sri Lanka and the West Indies," Iqbal said.
However, despite the smooth sailing of the PSL so far, teams are still skeptical about touring the country and New Zealand is the prime example of it. The Black Caps refused to play a T20 series in Pakistan last year and Australia followed suit in January when they turned down a request to visit for two one-day internationals.
However, the PCB remains convinced that they will in due time convince major teams to tour the country and that starts with Sri Lanka's return later this year in October for two Tests.
"I have no doubt that Pakistan is safe. But there is a perception in people's mind, and players have to play in their comfort level so until they have that reassurance it won't be easy, but we are working on that," PCB chairman Ehsan Mani told ESPNCricnfo last October.
"More people we get from outside, whatever the level, a message goes back that how beautiful the country is and how good people are. So people go back with a good perception, it sends a soft image of the country, and I believe this will work to bring back cricket to Pakistan," he added.
However, with India putting pressure on the other cricket boards to boycott Pakistan following the Pulwama Terror Attack, another challenge might crop up for an already cricket-starved nation to see their stars in the flesh.