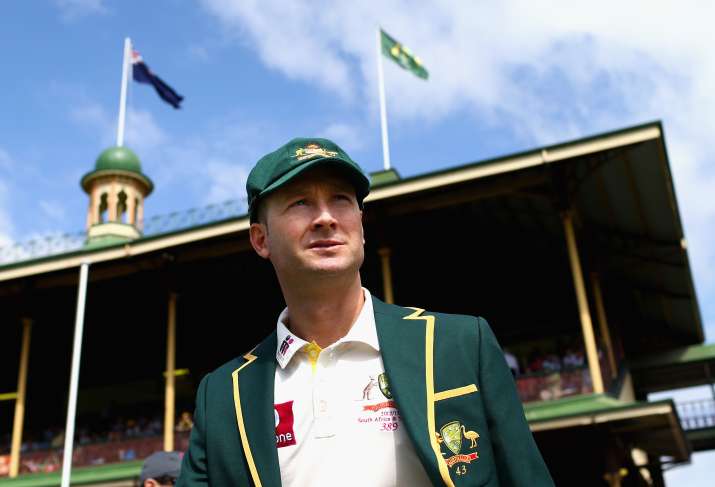 With Steve Smith, David Warner and Cameron Bancroft serving bans varying from one year to nine months imposed by Cricket Australia, former Australia skipper Micheal Clarke feels the need for the team to rebuild quickly for the tough series against India later this year.
The trio of cricketers who toured South Africa with Smith the leader were banned in the aftermath of the ball-tampering saga in the third Test against the hosts.
"Australia is under pressure at the moment with everything that has happened. They need to try and work out what their team is going to be. They need to find a way and start to rebuild really quickly because it is a massive series considering we have never lost to India in Australia," said Smith at a book launch here today.
"So the current team needs to figure out how they are going to build on that success and beat a really good Indian team," he said.
India are slated to tour Australia this year-end. Without Smith and Warner to bolster the hosts cricket experts, including ex-captain of Australia, Ian Chappell, feel that this is the best chance for India to win its maiden Test series Down Under.
Clarke said he would not like an Indian Test series victory over Australia to be undermined by talks over his country not being able to field a strong team due to the ban imposed on the trio.
"There's no doubt that losing Smith, Warner and Bancroft is going to hurt Australia. But I would hate to see that if India do have success in Australia for it to be taken away due to the absence of the three players. I don"t think that is fair to the Indian team.
"India are a great team and they have had success individually in terms of players who are going to be on that tour. They know the conditions there really well.
Clarke was also of the view that India had a fine chance to win the upcoming Test rubber in England too.
"I certainly think that they are in for a great chance to win in England as well. If India can beat England in England, they go to Australia with so much confidence, that it is going to be really hard to beat them at home (in Australia)," he quipped.