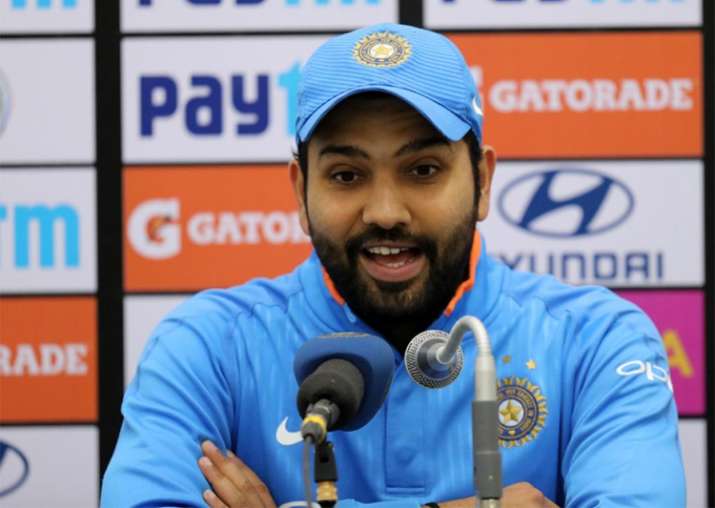 Ahead of India's first Test against South Africa in Cape Town, explosive batsman Rohit Sharma has said that the South African pace attack, which includes the likes of Dale Steyn, Morne Morkel, Kagiso Rabada and Vernon Philader, is the best in the world and the most lethal. The first of the three-match Test series will start on January 5. "It's the best attack in the world. See, England and Australia can also unleash a great variety at home. But this South African attack is different and certainly the most lethal," Rohit told The Times of India.
Rohit, who is India's first-choice opening batsman in limited-overs cricket, said South Africa's attack is multi-dimensional with variety, experience and skill set.
"It's not a one-dimensional attack. They have variety, experience and different skill levels. (Kagiso) Rabada is a tall guy who can hit the deck hard. Morne Morkel is the same. Dale Steyn has the experience to use the new and the old ball. Vernon Philander is so dangerous in SA's home conditions. He keeps bowling that length, never gives anything easy. It is the most challenging of all challenging attacks we'll be facing in the next one year," he said.
Having drawn one and lost five Test series in South Africa since 1992, the pressure will be on India to perform well. However, Rohit is confident that the team will perform well.
"We need to be really focused and I think we're pretty confident with the way we're approaching this series. The nucleus of this team is completely new (from an overseas perspective) and there are things this team is totally capable of achieving. We've just got to play to our potential. It's a long year of playing away cricket and we're looking forward to it," Rohit said.
Meanwhile, coach Ravi Shastri said the current Indian team has the experience and bench strength to challenge the might of South Africa.
"All I can say is the team is up for the challenge. If you asked me four years ago, I would have said no. But this team has gained in experience. The beauty of this team is it does not matter which opposition it is. We respect all opposition. We look at the pitch and adapt to those conditions," said Shastri. 
"You have got bench strength in your fast bowling department which is the key in taking 20 wickets," he added.