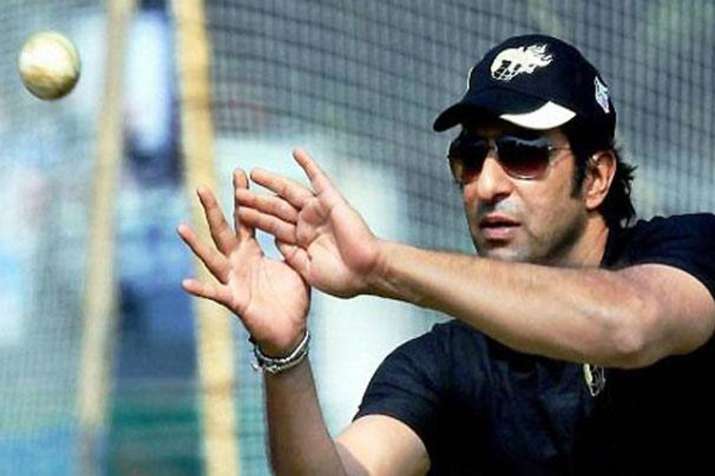 The Pakistan Cricket Board (PCB) has defended Wasim Akram's appointment in its cricket committee despite his indictment for non-cooperation in the Justice Qayyum probe report on match-fixing, saying the former captain has established himself as an acknowledged legend since retirement.
"The Qayyum commission report did not bar Wasim Akram from working for the betterment of cricket and for the PCB," PCB's statement said.
"The former captain has, since his retirement, established a reputation as a cricket commentator, coach and mentor all around the world and is widely acknowledged as a legend of the game...," it added.
The PCB also said that Akram's involvement will prove beneficial for Pakistan cricket due to his vast experience.
"The aim of PCB is to benefit from the vast experience of former cricketers in managing the game and Wasim, being an ICC Hall of Famer, has the requisite expertise to help Pakistan Cricket in its path to improvement," the statement said.
PCB Chairman Ehsan Mani triggered a controversy last week when he termed the Qayyum report "inconclusive" when asked about Akram's inclusion in the cricket committee.
Akram was fined for not cooperating with the inquiry but Mani said the report was not conclusive.
"I don't know whether Ehsan Mani sahib has read the report. But I was supposed to just give recommendations to the cricket board based on the inquiry. I was not authorized to impose direct punishments on any player (s) in the report which was conclusive," Justice (retd) Qayyum said on Wednesday.
"After the inquiry, I had recommended a life ban on Saleem Malik for his role in the match-fixing allegations and fines on five other players for not cooperating with the commission," he added.
"But I only made recommendations whether these were properly implemented by the board or not is another issue." 
Qayyum made it clear that he carried out a comprehensive inquiry over 18 months and questioned several players, officials and media personnel before authoring his report.
"It was a comprehensive inquiry into the match-fixing allegations and my report was conclusive," he asserted.
The PCB on Tuesday issued a clarification in which it rejected the speculation over the board's perceived "rejection" of the Justice Qayyum report on match-fixing due to Mani's comments.
The Qayyum inquiry was ordered in 1997-98 after several allegations of match-fixing emerged in Pakistan cricket and the final report came out in 2000 leading to the life ban on Malik and former Test pacer Ata ur Rehman for committing perjury during the hearings.
Malik got the ban overturned after years of legal battle in the courts. Rehman also appealed against his life ban and was successful in getting it revoked by the ICC in 2006.