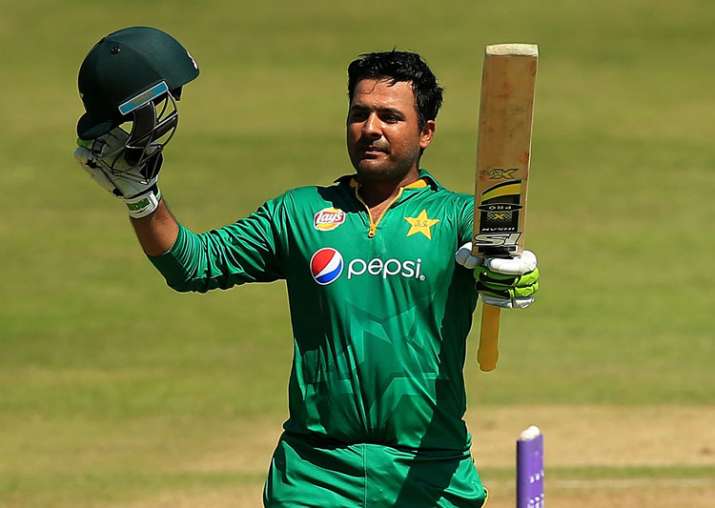 A tribunal, formed by the Pakistan Cricket Board (PCB), on Wednesday banned batsman Sharjeel Khan for five years for his role in the spot-fixing scandal in the Pakistan Super League. Sharjeel would serve the five-year ban in two phases with two-and-a-half years being a suspended sentence to be served under observation of the PCB. The ban is effective from February 10 this year when he was first suspended and sent back from Dubai on spot-fixing charges along with another Pakistan player Khalid Latif. 
The punishment imposed by the tribunal, headed by a former Lahore High Court judge Justice Asghar Haider means that Sharjeel, 28, can revive his career after two years. 
"We are okay with the decision and like I had said, the PCB was unable to produce sufficient evidence to convince the tribunal that my client did did indeed do spot-fixing," Sharjeel's lawyer, Shaighan Ejaz told the media. 
Sharjeel, who has played in one Test, 25 One-dayers and 25 T20 matches, was hailed as one of the better opening batsmen for Pakistan. The tribunal's decision is as a setback for the PCB which had repeatedly claimed to have sufficient evidence against Sharjeel and Khalid Latif in the case. 
The PCB had even asked the tribunal for a life ban on the two players. The tribunal will give a verdict on Latif's case next month after first starting its hearings into the PSL fixing cases in April this year. 
According to PCB, Sharjeel and Khalid met with bookmakers in Dubai and the former accepted a spot-fixing offer and played two dot balls as per a deal with the bookmaker. 
Sharjeel has denied playing the dot balls as part of a spot fixing deal and his lawyer produced expert witnesses -- former Test batsmen Dean Jones, Muhammad Yousuf and Sadiq Muhammad -- to confirm Sharjeel played the balls on merit in the first match of the PSL this year. 
Sharjeel is the latest international cricketer from Pakistan to face spot-fixing related ban. Earlier, former Pakistan Test captain Salim Malik was given a life ban for match-fixing in 2000 but a lower court later overturned the ban. 
In early 2011, another Pakistan captain Salman Butt, and pacers Mohammad Amir and Mohammad Asif were given minimum five-year bans by an ICC anti-corruption tribunal for spot-fixing during the series in England in 2010. 
All three completed their bans and are now playing competitive cricket with Amir having made a comeback to the Pakistan national team. 
In 2012-13, Pakistan's Test leg-spinner Danish Kaneria was banned for life by an anti-corruption tribunal of the England and Wales Cricket Board for his alleged role in fixing in English county cricket while playing for Essex.