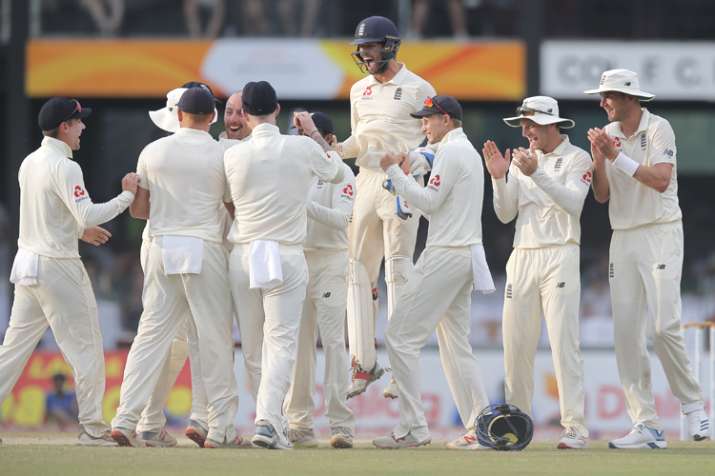 England are firmly in control of the Test at the end of Day 3. Sri Lanka were always going to have a tough time in this chase of 327 but their approach has been questionable. They came out and have shown no sign of patience or wanting to play long. They have lost four wickets in just 17 overs. The writing seems to be on the wall and in all probability, the Test should end on Monday itself if the same stuff continues and nature doesn't cause any interruptions.
The top and upper middle order have already been removed and England are well on their way to complete the whitewash. They will be looking to come and finish off the proceedings as early as possible.
Day 4 could and should most probably be the last day of this England tour to Sri Lanka. With the series being a foregone conclusion even before this Test began, all the hosts had left to play for, was pride and it seems highly unlikely they can salvage that either. They will require a monumental fightback of sorts if they are to win this game by scoring the 274 runs necessary. What seems more likely to happen though, is the tourists picking up the six wickets and going on to complete the whitewash. The pitch was a rank turner from Day One itself and the degree of spin has just gone on to increase as the days progressed. Batting has only become more difficult.
PITCH REPORT - Russel Arnorld says that it is hotter than yesterday, no rains around till evening. The pitch has become even drier and lots of cracks. There will be a lot of doubt in the batsmen's head about what the pitch will do. Lots of rough areas have been created by the fast bowlers on their follow through. Brad Hogg adds that its not only about the spinners, and that the Sri Lankan batsmen are having troubles with the quicker bowlers and a tough time with the short ball.