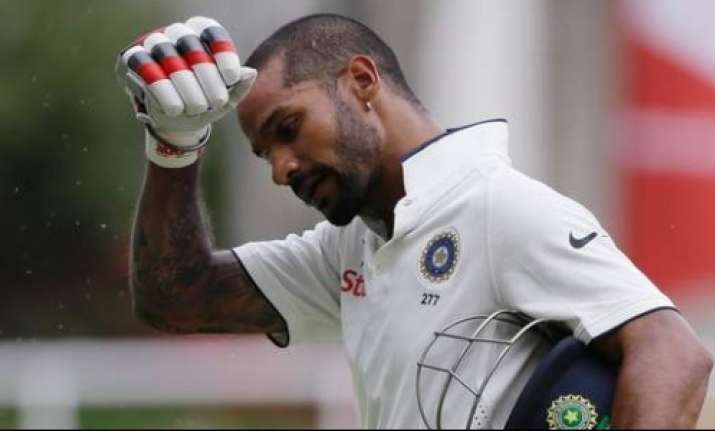 Former India captain Sunil Gavaskar on Friday lashed out at the Indian team management for dropping opener Shikhar Dhawan from the second Test match against England at Lord's.
Continuing with the tradition of making changes in every match, Kohli announced that Cheteshwar Pujara has been brought back. He added that KL Rahul will open the innings with Murali Vijay instead of Shikhar Dhawan while chinaman Kuldeep Yadav has been included in place of fast bowler Umesh Yadav. 
"We have brought back Cheteshwar Pujara, KL Rahul moves up the order in place of Shikhar Dhawan. Kuldeep Yadav comes in the side for Umesh Yadav purely because the surface is dry. We need an attacking wrist spinner. We have a good balance looking at two spinners, two fast bowlers and a quality all-rounder," Kohli said.
However, Gavaskar, an expert on Sony Ten 3, blasted the team management for dropping Dhawan.
"I don't agree with this decision (to drop Shikhar Dhawan). Shikhar Dhawan is always being made the scapegoat. In the last match, he scored more runs than Murali Vijay. It is not right to drop him after every match. If you have to drop him after every match, why do you take him on tour?," he said.
Gavaskar felt that Dhawan should have got another chance.
Former fast bowler Ashish Nehra also echoed with Gavaskar's thoughts and said that Dhawan should get a long rope.
Nehra said that the trend of dropping players after every match will set a bad example and will create undue pressure on all the players.
Earlier, Indian captain Virat Kohli lost the toss at Lord's and was asked to bat by England captain Joe Root. The first day of the Test match was washed out without a ball being bowled due to incessant rain in London.
India lost the first Test against England by 31 runs at Edgbaston to trail 0-1 in the five-Test series.