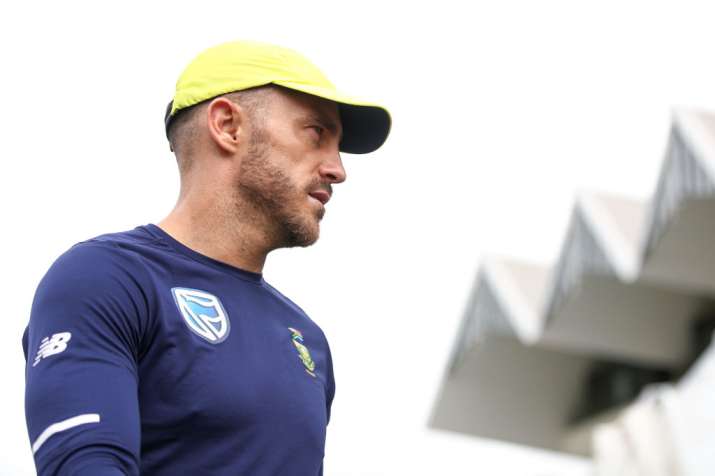 Several leading cricket players from around the world over will get a chance to improve their T20 International rankings in the upcoming three-match series against Pakistan, starting on September 12 at the Gaddafi Stadium in Lahore. South Africa captain - Faf du Plessis will lead the World XI side which has five players from his country. All the players who participate in the Independence Cup, including the other big names from six other Test playing countries, will have a chance to enhance their individual rankings basis on their performance in the three-match series.
The high-profile T20I series brings together several top-level players including three of the top five bowlers in the ICC T20I Players Rankings getting to display their skills in front of passionate Pakistan crowd.
Pakistan's left-arm spinner Imad Wasim leads the T20I rankings table for bowlers while two former number-one bowlers feature in the World XI side.
Imad is way ahead of others at a career-best 780 points as of now, but leg-spinners Imran Tahir of South Africa and Samuel Badree of the West Indies, currently in second and fifth places, respectively, will also be eyeing the opportunity of doing well for the World XI and moving up the rankings. Tahir is presently on 744 points while Badree is on 714 points.
Tahir has spent 269 days as the top-ranked T20I bowler from September 2016 to June 2017 while Badree has spent most time at the top with a total of 785 days. He reached the top for the first time in March 2014 while his most recent stint as the top-ranked bowler was in September 2016.
In the rankings for batsmen, du Plessis is the top-ranked player from either side at the eighth position while his compatriot Hashim Amla (15th) and Bangladesh's left-handed opener Tamim Iqbal (41st) are the other prominent names in terms of rankings for the visiting side. Babar Azam (27th) and Shoaib Malik (34th) are the leading batsmen for the home side.
(With Agency Inputs)