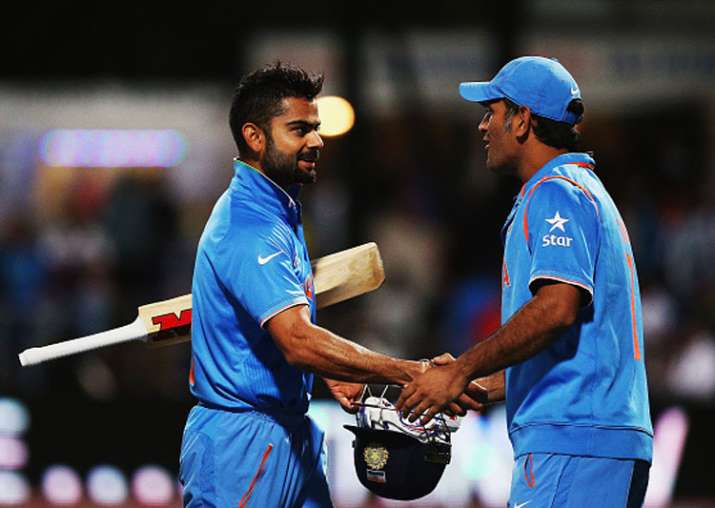 India captain Virat Kohli has once again stressed on Mahendra Singh Dhoni's value to the team, saying that the former skipper was a "master" strategist and that his insights on the game are priceless. Kohli said he may not agree with Dhoni on all aspects of the game but seeks the advice of his illustrious predecessor to make right decisions.
"Obviously, we won't agree to everything, but more often than not we end up agreeing to the same thing because we are thinking in the same manner, which is to make the team win regardless of what we sort of plan," Kohli said when asked about how valuable Dhoni has been in the current set-up.
Kohli then termed Dhoni, "a master" at identifying correct men for correct job.
"Identifying who is probably in a better mindset to do a certain job is something that he (Dhoni) has always been a master at and I keep seeking his advice every now and then to make sure that what I am thinking is on the right path."
"It's priceless to have his thoughts and views on different situations and things that he picks up are really minor. But they make a massive difference in the course of the game or tournament."
India will take on arch-rivals Pakistan in their marquee ICC Champions Trophy 2017 clash in Birmingham on Sunday. The mega tournament is also Kohli's first ICC assignment as India captain.