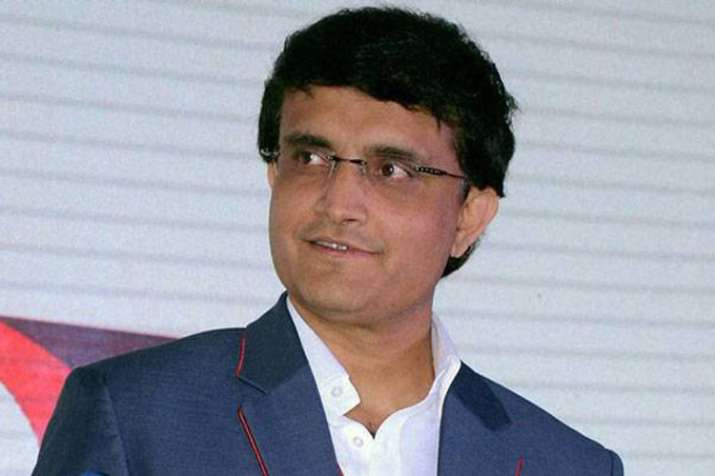 Former Indian captain and IndiaTV's cricket expert Sourav Ganguly has advised the Australian coach Justin Langer to keep in mind the behaviour of past Australian bowlers from India's previous tours before blaming Indians for over-the-top wicket celebrations. The Aussie coach was reported to have said that if his players behaved like Virat Kohli they would be considered the worst blokes in the world. While Kohli is known for his wild wicket celebrations, Langer's comments are uncalled for according to Dada who basically showed the former Australian a mirror from their own abusive behaviour from the past.
"I would like to say one thing to Justin Langer. He should watch old footage of Shane Warne, Glenn McGrath or Jason Gillespie from India's previous tours to Australia and then say something," quipped Dada who was never afraid of giving it back to the opposition during his playing days.
On the ongoing 1st Test between, he said that the game is now headed India's way after the visitors gained a 166-run lead with the loss of 3 wickets. But the veteran batsman also feels that the first session on the fourth day is going to be very crucial if India has to win the match.
"Yes, I can smell victory too. But India is still not totally safe and the first session on the fourth day will be crucial. For Australia it will be tough to bat out there in the last innings, " said Dada when asked whether he too was sniffing a triumph for India on IndiaTV's show 'Cricket ki Baat'. 
The 113-Test veteran also cautioned against the hosts to not be complacent and seize the moment.
"Wet conditions can help Australia as it keeps the pitch from breaking down. So, India should look to take the game far away from Australia and post a sizeable lead. Anything less than 250 will be dangerous for India and the match can swing either way from there," cautioned Ganguly.
While Indian spinner R Ashwin was instrumental in giving India a slender lead of 15 runs by taking three crucial wickets, the opposition off-spinner Nathan Lyon dented the spirits of Indian fans with the wicket of Kohli late in the day. The dismissal has provoked comparisons between the two spinners and Dada was also posed the same.
"In my opinion, today especially outside India, Lyon and Ashwin are equals. It's tough to choose between the two as Lyon has proven his worth in Australia, a country which isn't traditionally known for producing spinner-friendly wickets. Even in the Adelaide Test, Look at his consistency of lines and lengths. Kohli will also have to figure out why he gets out often to off-spinners like Moeen Ali and Lyon," Dada signed off by saying.