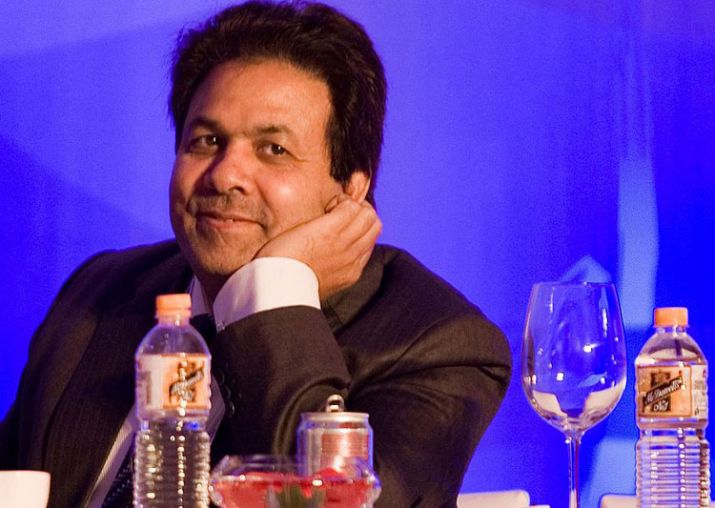 Board of Control for Cricket in India (BCCI) senior official Rajeev Shukla on Saturday said that Indian cricket board has not received any information in connection with Galle Test match between India and Sri Lanka last year being allegedly fixed. Allegations of match-fixing and pitch doctoring hit cricket once again after a documentary by news organisation Al Jazeera had allegedly uncovered a groundsman agreeing to doctor pitches for Test matches at the Galle International Stadium in Sri Lanka.
According to the investigation carried out by the news organization, the pitch for the Sri Lanka-India Test at Galle in 2017 was doctored to favour batsmen.
Meanwhile, the pitch used for the 2016 Test at Galle, where Australia were bundled out for 106 and 183 to lose by 229 runs, was allegedly also fixed. In a sting operation, the match-fixers were allegedly also planning to fix Sri Lanka-England Galle Test scheduled to be played in November this year.
Talking to ANI regarding the same, Indian Premier League (IPL) chairman Rajeev Shukla said that neither BCCI had received any information regarding this, nor its anti-corruption unit had submitted the report on the same.
"We have not got any such information. Neither we had received any report nor anti-corruption unit has submitted any report. ICC will take cognizance of that," Shukla said.
Meanwhile, BCCI acting president CK Khanna evaded question on the corruption allegations.
It should be noted that the International Cricket Council (ICC) had already initiated an investigation into the findings by the Qatar-based media network.
"The ICC is aware of an investigation into corruption in cricket by a news organisation and as you would expect we will take the contents of the programme and any allegations it may make very seriously," read an ICC statement on its website.
"We have already launched an investigation working with anti-corruption colleagues from Member countries based on the limited information we have received. We have made repeated requests that all evidence and supporting materials relating to corruption in cricket is released immediately to enable us to undertake a full and comprehensive investigation," the statement concluded.
(With Agency Inputs)