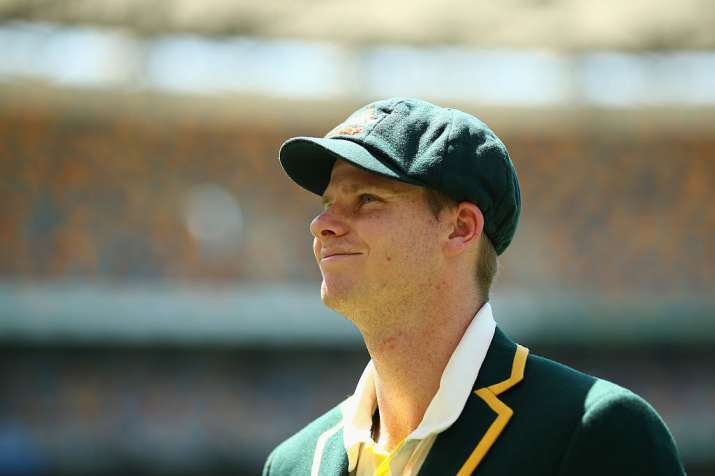 Former West Indies captain Darren Sammy has said that the media coverage against the Australia skipper and his Toronto Nationals teammate Steve Smith, in the wake of ball-tampering scandal is over the top and something which is not called for.
Sammy's comment came after he read a news report, with a photograph of Smith drinking a beer in a New York pub, headlined "Disgraced Smith a sad sight in New York".
"It's truly up to you guys (the media). I saw an article, recently, about something in New York. That's not called for. You've made your point. I think, as sportsmen, we want to do the right things, set the example for the next generation. We will make mistakes, but it doesn't mean you've got to keep kicking a man when he's down. 
That's not the humane way to do things, and I think there's a right to punish but there's also a right to forgive and move on," ESPNcricinfo quoted Sammy, as saying.
The 34-year-old further said that they have already paid a price as they have missed IPL and were sacked from the national team.
"As a Christian, you commit sins, there are punishments for your sins. [It] doesn't mean everything is okay, but there's always forgiveness after you've committed your sins and paid the price, and you move on. Like we said, they've done that. They've missed out on IPL, they've been sacked and all that stuff, but at the end of the day life goes on," he said.
Steve Smith, along with former vice-captain David Warner, was handed a one-year ban from both domestic and international cricket while bowler Cameron Bancroft was given a suspension of nine months for their involvement in the ball-tampering scandal that took place during the third Test of the four-match series against South Africa in March this year.
Meanwhile, Destructive West Indies batsman Chris Gayle echoed Sammy's views and termed the punishment served to the players as "harsh".
"Oi Oi Oi! It's not my business but it's done and dusted! I think 1 year is harsh! But to the 3 youngsters, Y'all gonna have to live with this - reflect quickly and know there's a lot of life ahead so don't stop here! Feel free to come to see me in Jamaica anytime!" Gayle tweeted.
On a related note, Smith and Warner are playing in the Global T20 Canada league, which started on June 28, under the leadership of Darren Sammy and Chris Gayle, respectively. 
(With ANI Inputs)