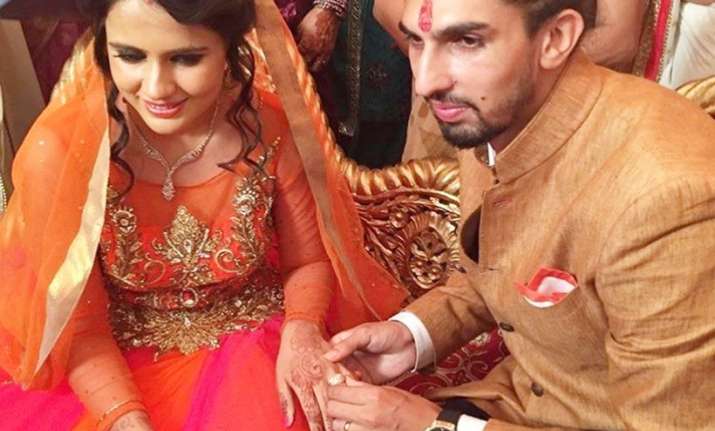 Indian speedster Ishant Sharma, currently recovering from the mosquito-borne viral infection chikungunya, is all set to tie the knot with basketball player Pratima Singh on December 9.
Their engagement ceremony was held on June 19 and the marriage is expected to be on December 9, said sources.
Pratima Singh is a cager hailing from Varanasi and had represented the Indian basketball team at various international events including the Asian Games and is also the former captain of the Indian women's basketball team.
Famous as 'Singh Sisters' in the country's basketball fraternity, Pratima is the youngest among five sisters.
All her sisters too are basketball players and have played basketball at national and international levels. The duo was spotted at the Dashashwamedh ghat here on Tuseday attending the Ganga Aarti event.
Ishant made a comeback to the Indian squad after being sidelined due to chikungunya during the three-match Test series against New Zealand.
The first of the five-match Test series will be played at Rajkot from November 9 to 13 followed by the second at Visakhapatnam from November 17 to 21.
The third match of the series will be played at Mohali from November 26 to 30 while the fourth and fifth Tests will be played respectively in Mumbai from December 8 to 12 and Chennai from December 16 to 20.
(With PTI inputs)