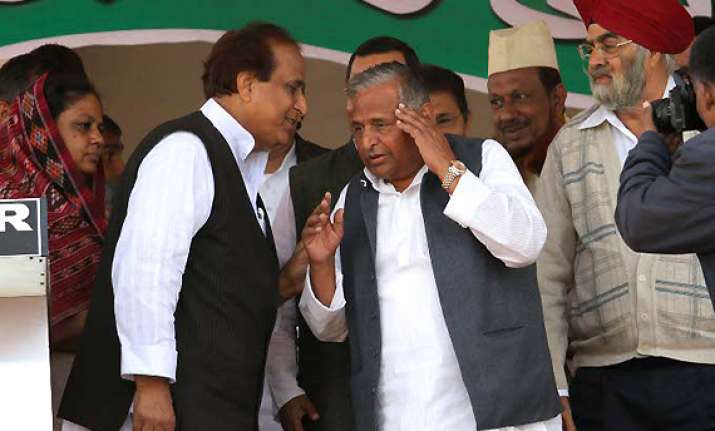 Lakhimpur Kheri, Mar 1: As Uttar Pradesh geared up for the last lap of Assembly polls on Saturday, Samajwadi Party chief Mulayam Singh Yadav today said the youths will decide the next government in the state.  

"Youths form 90 per cent of the electorate and they alone will decide the government," he said at an election meeting here.

"Naujawanon ke bal-boote hee sarkar banegi, aur naujawan kee hi sarkar hogi. (The youths will form the government and it would be a government of youths)," he said.

His remark assumes significance in view of the fact that his 38-year-old son Akhilesh has emerged as the young face of SP, which expects to improve its tally this time from 97 seats it got last time in the 403-member House.

The SP chief said if his party came to power, it would provide jobs to youths and till they were employed, they would get unemployment allowance.

Yadav took the opportunity to attack the BSP government, dubbing it as the "most corrupt and dishonest" in UP.

Appealing to the people to vote for SP candidates, he said said the ruling party misused public money on parks and statues and even "defamed" the name of Ambedkar.

To woo Muslim voters, Yadav assured them to provide their due reservation and termed the proposed 4.5 per cent quota as "mere farce" as this was meant for all six minorities and not the Muslims alone.