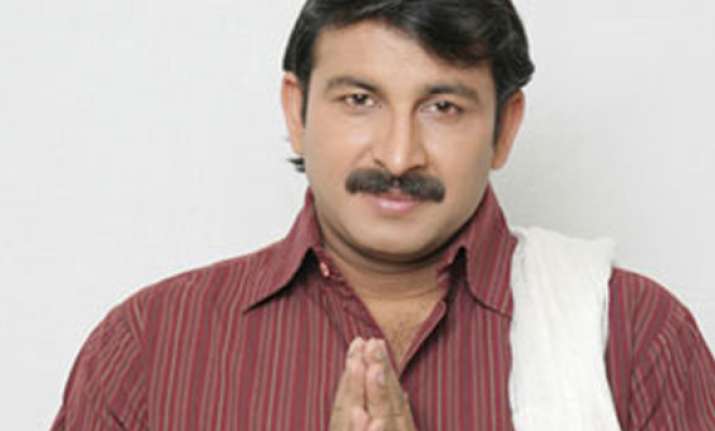 New Delhi: Bhojpuri superstar and BJP contestant from North-East Delhi Manoj Tiwari is unperturbed by criticism that he is a 'parachuted' candidate and says he would cut down on the number of films to devote more time and ensure development of his constituency.  
Exuding confidence, 43-year-old Tiwari says he wants to win his seat to help Narendra Modi become the Prime Minister and help the party achieve the target of 272 seats to form the government.
"I will do less films and devote more time for the people of this constituency. I don't want to be called a villain after five years," he told PTI.
Talking about his sudden entry into politics, the actor says he had shared stage with Anna Hazare when the veteran activist had sat on an indefinite strike in Ramlila to demand a strong Lokpal Bill.
He said he had even shared stage with yoga guru Ramdev on the issue of black money.