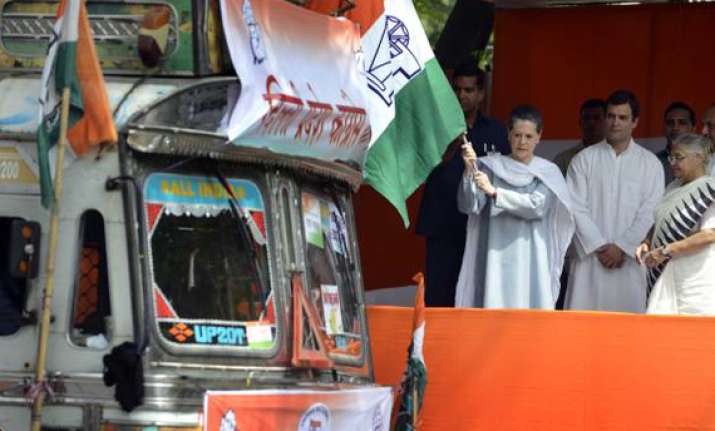 Srinagar, June 25: Congress president Sonia Gandhi Tuesday said environmental concerns will be addressed while building the 850 MW hydro electric power project in Kishtwar in Jammu and Kashmir.
Gandhi made the comment after Prime Minister Manmohan Singh laid the foundation stone of the Rs.5,517 crore project on the Chenab river.
Addressing a public meeting at the Kishtwar stadium where hundreds had turned out to receive Manmohan Singh and Gandhi, she paid homage to those killed by earthquake in Doda, Kishtwar and Bhaderwah districts.
She praised Ghulam Nabi Azad, saying he did commendable work as the chief minister of the state from 2005 to 2008.
Azad, who belongs to Bhaderwah, was responsible for setting up eight new districts in the state. Of these, four were set up in the Jammu region and four in the Kashmir Valley.
Gandhi arrived in Kishtwar Tuesday along with Manmohan Singh marking the start of a two-day visit to Jammu and Kashmir.