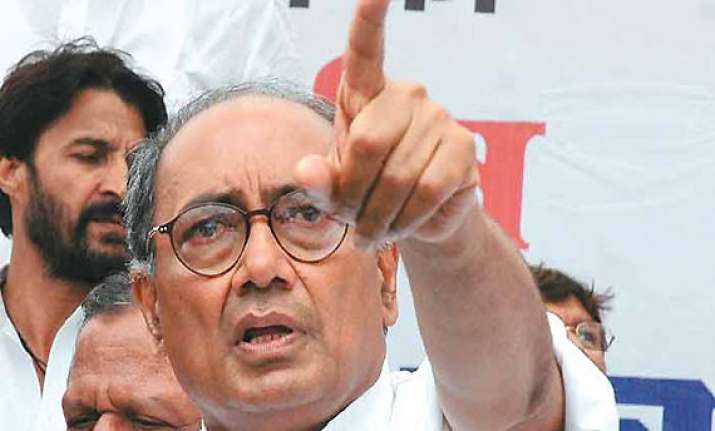 Lucknow Nov 16: Congress General Secretary Digvijay Singh today said lack of action against policemen whose laxity let SP activists reach near Rahul Gandhi's chopper at Phulpur showed the entire programme was a sponsored one.

Talking to reporters here, he asked why no action was taken against policemen "whose laxity let SP youth wing activists reach near Gandhi's chopper at Phulpur on November 14."

"It (lack of action against policemen) only proved that it was a sponsored programme," Singh said.  He said it was unfortunate that an FIR was lodged against those Congressmen who saved their leader. 

On BJP contemplating to bring a no-confidence motion in the coming UP Assembly session, he alleged both the BSP and the BJP were hand-in-glove.

"They also decide their candidates in consultations with each other," Singh said adding both the parties were indulging in "nautanki (drama)".

Singh said instead of writing letters to the Centre demanding reservation for Muslims, Mayawati could have done it at her own level.

The Congress leader asked Shiv Sena chief Bal Thackeray to apologise for what he said the treatment meted out to people from Uttar Pradesh and Bihar in Maharashtra.