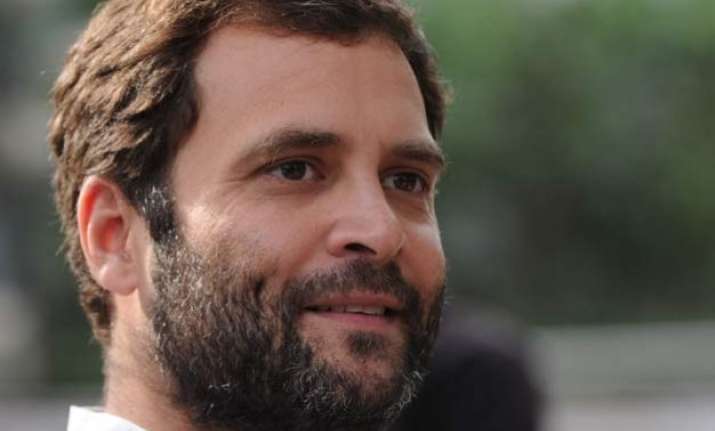 New Delhi: Rahul Gandhi is back in action in the national capital with a new Avatar. The Gandhi scion attended the first day of resumed budget session of Parliament on Monday.  
This time, the Congress Vice President looked more aggressive, assertive and surprisingly wittier than ever.
Today when Rahul Gandhi stood up to intervene in the Parliamentary Affairs Minister Venkaiah Naidu's speech on the land bill, the treasury benches kept on commenting to keep off the young leader.
" Aapkay Prime Minister toh political aadmi hai" ( Your prime minister understands the politics of the country quite well) said the Gandhi, who came back last week after vacationing out of the country for 56 days.
The treasury benches tried to correct him by unanimously shouting that "Apkay nahi, desh kay Prime Minister" (Not yours, but country's PM)
After that Gandhi showed his witty side and remarked, "Desk k Pradhan Mantri aapkay nahi hai kya. (Is not country's Prime Minister,your Prime Minister?)  
Agar aisa hai toh mujhe kyun correct kar rahe hain?, he asked ( If it is so than why am I being corrected? )
The budget session, as expected generated much heat in Lok Sabh on the controversial land bill issue.  The session will conclude on May 8. The Rajya Sabha will have a new session from April 23 that will end on May 13.