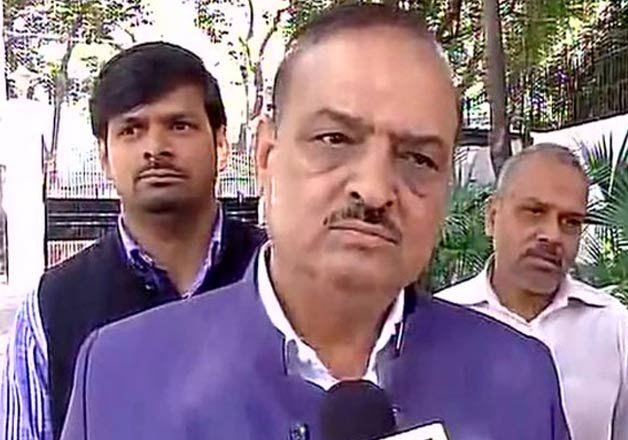 New Delhi: Bharatiya Janata Party (BJP) MLA O P Sharma, who yesterday joined a section of lawyers assaulting journalists and students of JNU outside the Patiala House Courts complex, today defended himself saying 'it was a natural act as he was attacked first'.
"I got hurt on the head...if someone hits me or strikes my head, then shouldn't I hit back?" the Vishwas Nagar MLA said, adding "it was a natural act".
Sharma said that when he was coming out of the court, he heard a man shouting pro-Pakistan cheers. "I asked him to stop shouting such slogans, and in between scuffle started," he said.
The BJP MLA maintained that the person hit him on his head and started running away.
The BJP has backed Sharma, saying he was opposing anti-India slogans and was hit on the head first, to which he reacted.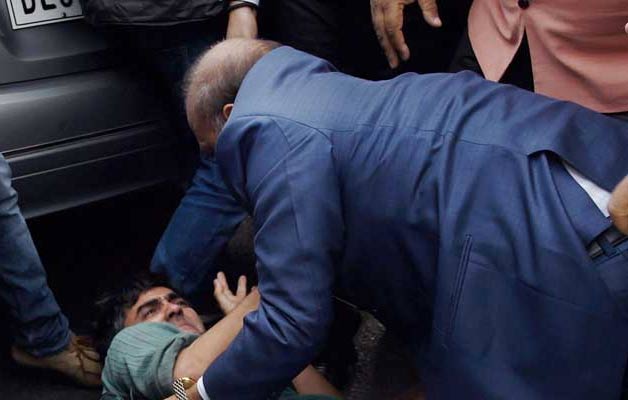 Four journalists and some JNU students and teachers were assaulted by a section of lawyers on Monday at a city court. In the video footage and photos, Sharma can be seen thrashing CPI minority cell leader Ameeque Jamei outside the court complex.
The incident took place just before the president of the Jawaharlal Nehru University Students Union (JNUSU) Kanhaiya Kumar who has been arrested on charges of sedition, was to be brought to the court.
Scroll down to watch video: