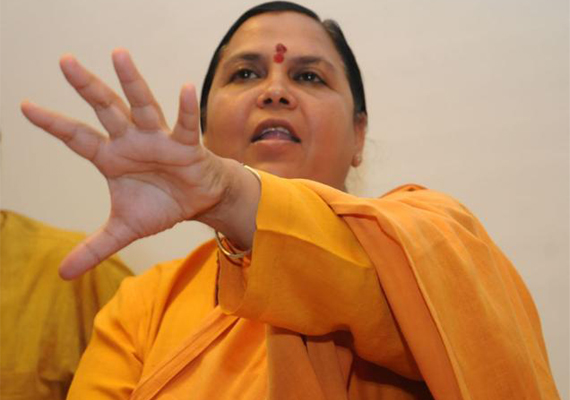 Bhopal: BJP leader and saffron sannyasin Uma Bharti today denied that she had ever written a letter to party chief Rajnath Singh seeking a ticket from Bhopal.
Uma Bharti has been selected to contest from Jhansi.
In a letter to a local evening daily editor, Uma Bharti said the news published in the newspaper was baseless and shameful.
"I had gone to Nagpur to attend a function on Rani Avantibai Balidas Diwas with Nitin Gadkari and Prahlad Patel and I was to attend some programmes in Jhansi today.
"But my left leg which was injured in 1996 in a mishap gave me trouble, and I had to stay in Nagpur. I can proceed further only after my doctor's advice.
"Some forces are trying to stall Narendra Modi from becoming PM and this news appears to be part of that", she wrote.