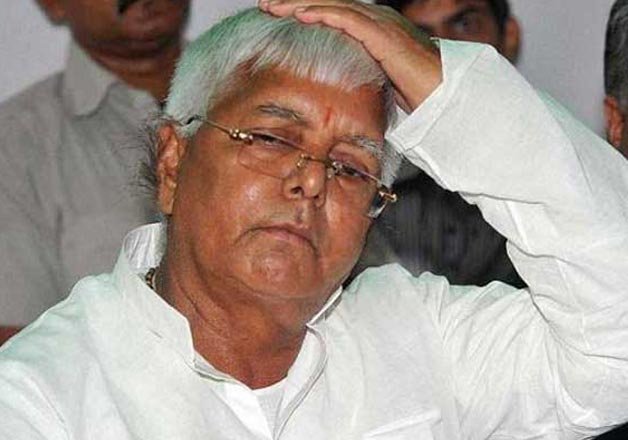 Patna: Faced with the charge of return of 'jungle raj' in Bihar amid the spurt in crime in the state, RJD supremo Lalu Prasad today said those who had challenged law and order during his rule were doing it again.
Lalu asked the Nitish Kumar government to take all measures to restore law and order situation in the state.
"Those who had challenged law and order during my (RJD rule for 15 years) are doing it all over again," Lalu told reporters at a press conference here.
Warning those responsible for the spurt in crime in Bihar with serious consequences, he urged the police brass to do everything to make the state crime-free.
"It is our government in Bihar... I appeal to the police to make Bihar crime-free by taking stringent actions against criminals and anti-social elements who are out to bring disrepute to the state government," Lalu said.
Exuding confidence about peaceful law and order situation in Bihar under the grand alliance government headed by Nitish Kumar, he said the state government was determined to contain the crime graph by reining in criminals.
Offering his word of wisdom to the Chief Minister, Lalu asked the former to direct District Magistrates and Superintendents of Police to camp in villages and interact with the villagers to find out those involved in crimes and related activities for better policing.