Follow us on New Delhi: Suvra Mukherjee, wife of President Pranab Mukherjee, passed away this morning, 11 days  after she was hospitalised in a critical condition.
An accomplished Rabindra Sangeet singer, she was 74.  Admitted to the Army Research and Referral Hospital here on Aug 7 with complaints of breathlessness and discomfort, Suvra breathed her last at 10.51 AM.
Since her admission, Suvra was in the Intensive Care Unit (ICU). She became the first First Lady to die when her spouse is still in office.
Married to Pranab Mukherjee on July 13, 1957, Suvra Mukherjee was an accomplished Rabindra Sangeet exponent. The couple have two sons and a daughter. Her son Abhijeet Mukherjee is a Congress MP from Jangipur, West Bengal, while daughter Sharmistha is an accomplished dancer and has joined the Congress party. Another son is Indrajit Mukherjee.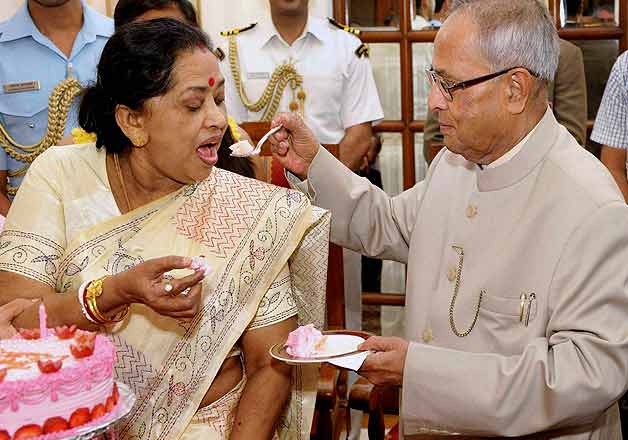 Suvra Mukherjee was born in Narail, Bangladesh, where her relatives still live.
During his state visit to Bangladesh in March 2013, President Mukherjee paid his first visit to his "sosur bari", or in-laws' house, where the couple were given the traditional welcome accorded to newly-weds, complete with conch-shells being blown and 'uloo dhoni' and 'mangal deep' aarti.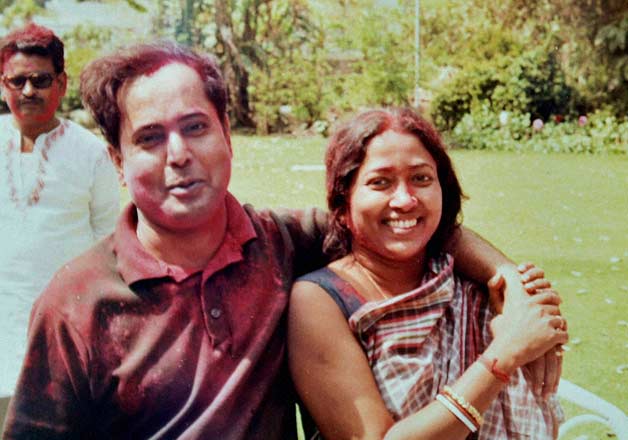 The grand family welcome at Bhadrabila village, some 9 km from Narail town, probably made up for the physical stress she had to endure, being wheel-chair bound throughout the trip.
She is not known to have accompanied her husband on a foreign tour after that. Her ancestors had migrated to India in early 1950s after the 1947 partition.
In an interview to Times of India in July 2012, just after Pranab was named as the next president, Suvra told the daily that she and her husband had never had a fight.
"We are not like today's couples. It's not a lovey-dovey relationship and we don't express our emotions overtly. It's all in the mind and heart. We don't really indulge in small love talk.