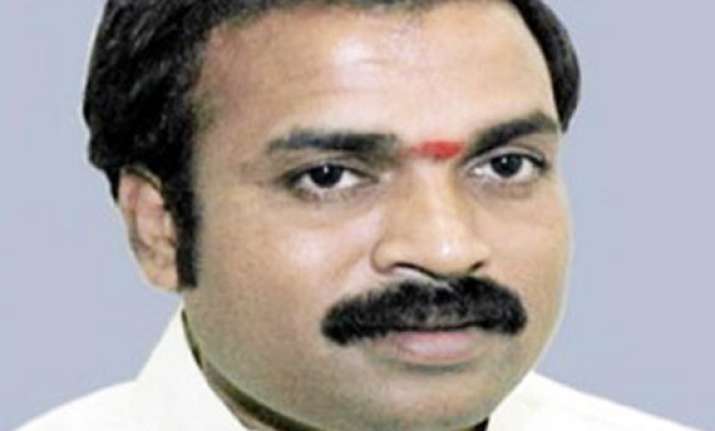 Bangalore, Dec 17: B Sreeramulu, who won the recent Bellary (Rural) Assembly constituency byelection, which he conested as an independent after quitting BJP, today said he supported BJP MPs campaign to reinstate Yeddyurappa as Karnataka Chief minister or make him the state BJP President.

"I and my supporters fully support Yeddyurappa's reinstatement as Chief Minister. No one should be astonished if he becomes Chief Minister again," he told reporters during his first visit to Gadag after winning the byelection.

"Yeddyurappa is my political guru and there is nothing wrong if his supporters wants him back as Chief Minister," he said.

To a question, Sreeramulu said the BJP government in the state would complete its term and he did not have any plans to destabilise the party.