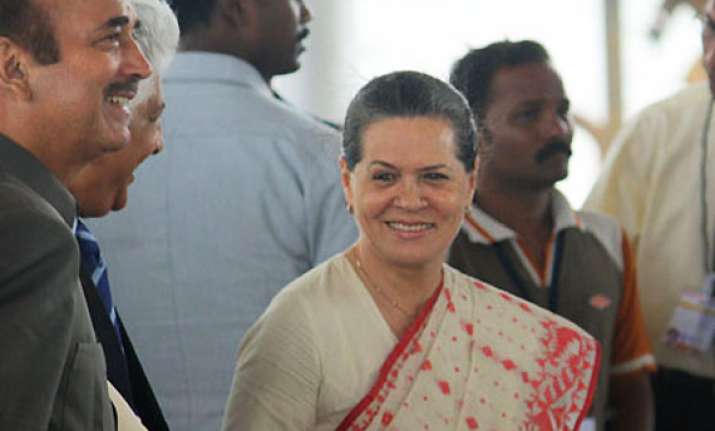 New Delhi, Apr 21: With Congress suffering defeat in the municipal polls in the capital, party president Sonia Gandhi today held discussions with senior Delhi Minister A K Walia during which the electoral drubbing is understood to have figured.
Sources said Walia apprised Gandhi about the possible reasons for the electoral drubbing in the municipal polls which was seen as a precursor to the assembly elections in the city scheduled for next year.
Today's meeting assumes significance as the Congress high command chose to discuss the reasons for the defeat with Walia who is not known to have best of relations with Dikshit.  
The BJP had trumped Congress to retain its hold in the Delhi municipal polls winning North and East Corporations while emerging as the single-largest party in South Delhi Corporation.
The BJP victory came as a shock to Congress as Chief Minister Sheila Dikshit, who has been ruling the capital for the last nearly 14 years uninterruptedly, had decided to trifurcate the Municipal Corporation of Delhi (MCD) just ahead of the polls.
Dikshit had pushed hard to trifurcate the MCD despite stiff resistance from a number of party leaders who had warned that splitting the 53 year-old body ahead of the polls will cost the party dear.
In her reaction, Dikshit rejected suggestions that municipal poll results were a referendum on her government and a setback to Congress, saying "this was not my election. It was the MCD elections."