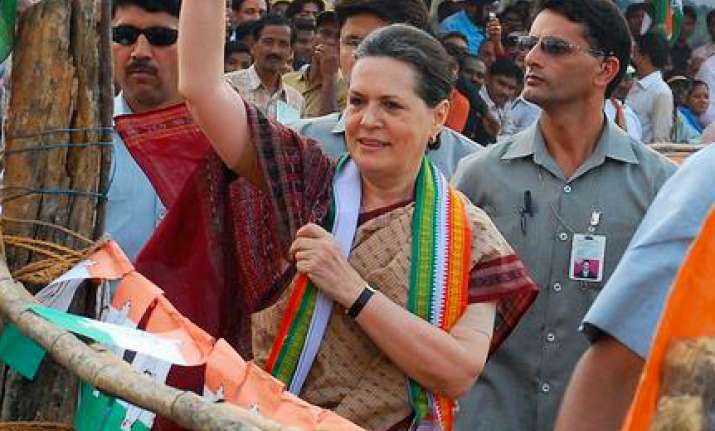 Congress President Sonia Gandhi will address public meetings in Haryana on October 4 for next month's elections to the 90-member state assembly.
"Sonia will address public meetings at three different places for which the venues are being finalised," Haryana Pradesh Congress Committee spokesman Ved Prakash Vidrohi said on Tuesday.
The election tour programmes of Prime Minister Manmohan Singh and Congress General Secretary Rahul Gandhi were also being finalised, he said.
Vidrohi said the Congress party's poll manifesto was likely to be released on Wednesday. The ruling Congress, which won nine out of 10 seats in the last Lok Sabha elections, had advanced the State Assembly polls by seven months. PTI