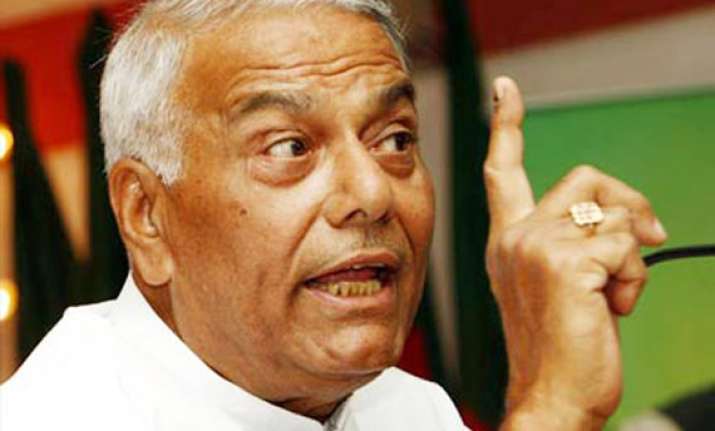 Ranchi, June 10: Senior BJP leader Yashwant Sinha on Saturday appealed to the Election Commission to step up vigil to prevent "cash for votes" in the multi-cornered contest for the June 12 bypoll for the Hatia assembly seat.  
"The image of Jharkhand had already got a severe beating after the horse trading charges during the March 30 Rajya Sabha elections...the last two days before the Hatia bypoll is crucial on the issue of money exchanging hands," Sinha said at a press meet here.
"Therefore, I would urge the EC through the media to increase monitoring of the constituency, and take strong steps to curb money power," Sinha said.  
Sinha had earlier written to the Election Commission to order a CBI probe into the horse trading allegations in the wake of Rs 2.15 crore seizure from a vehicle on March 30, hours ahead of Rajya Sabha elections.  
The CBI had last month raided premises of 18 Jharkhand MLAs, including BJP, AJSU, Congress, RJD and Jharkhand Mukti Morcha in connection with the allegations.
Appealing to the electorate to rise above caste lines to vote for the right candidate, Sinha said the Hatia seat by-poll development was being keenly followed along with Andhra Pradesh by-elections.
BJP's Ramji Lal Sharda is in the fray which also includes Congress' Sunil Kumar Sahay, AJSU Party's Navin Jaiswal and Jharkhand Vikas Morcha (Prajatantric)'s Ajay Nath Shahdeo.