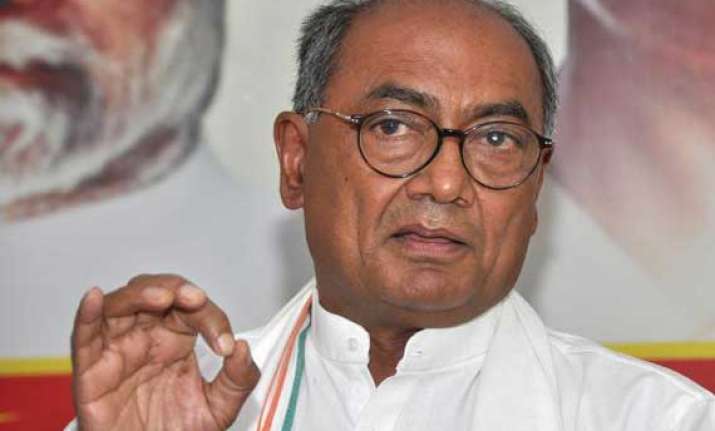 Panaji: Congress General Secretary Digvijay Singh today expressed shock at Tamil Nadu Chief Minister Jayalalithaa's move to release all seven assassins of former Prime Minister Rajiv Gandhi.  "We are shocked by the statement of Jayalalithaa that after the sentence being commuted to life imprisonment they (killers of Rajiv) would be set free," Singh told reporters today.
"We have no issue as far as commuting of sentence is concerned," the senior Congress leader said pointing out that party President Sonia Gandhi herself was in favour of that.
"But she (Jaya) even gave instructions for their release. We can't see the killers of Rajiv Gandhi walking freely. Lets not politicise the issue. Let us not compromise with perpetrators of terror acts to ensure that such activities are stopped," he said.
The Supreme Court today stayed the release of three convicts in the Rajiv Gandhi assassination case by the Tamil Nadu government asking it to maintain status quo on prisoners—Suthendraraja alias Santhan, Sriharan alias Murugan and A G Perarivalan alias Arivu—saying there have been procedural lapses on the part of the state.  
The Jayalalithaa government yesterday decided to set free all seven convicts in the assassination case after the apex court commuted the death penalty of the trio to life imprisonment on February 18.
Apart from these three, Nalini, Robert Pious, Jayakumar and Ravichandran are the other four convicts whose release was decided by the Tamil Nadu government.