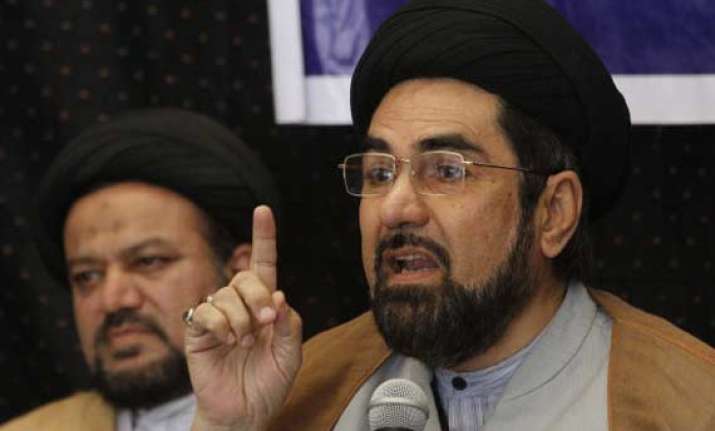 Lucknow: Prominent Shia cleric Maulana Kalbe Jawwad today met Uttar Pradesh Governor Ram Naik and sought an inquiry into the use of force by the police on protesters, which allegedly left one person dead.  
The cleric said that the Governor had assured him of a legal inquiry into the yesterday's incident, in which police cane-charged people of Shia community who were protesting against controversial UP minister Azam Khan in Lucknow.  
"The Governor has said that he was sad over the incident and assured us that he would get a legal inquiry conducted," Jawwad said.
The cleric alleged that the police action was pre-planned.
He claimed that Azam is trying to place his own man on the post of Chairman of Shia Central Board of Waqfs (SCBW).  
"It was alleged that the protest was against one person, but in reality, it was to protect all Shia Waqfs which are in danger," he said.
Jawwad said that he won't sit silent unless Azam resigns and the district magistrate and the superintendent of police of Lucknow are terminated.
The cleric also said the administration has requested him to give time for the arrest of former chairman of Shia Waqf Board Wasim Rizvi.
He said that the protests would start again if Rizvi was not arrested within tomorrow and they would also gherao Azam's house.