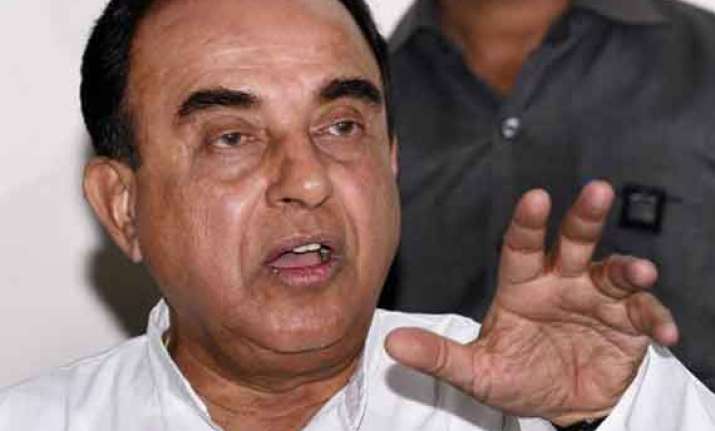 Varanasi: BJP leader Subramanian Swamy today said rupee will appreciate to Rs 35 per dollar from over Rs 61 in the next two years if NDA comes to power.  
"If NDA forms the next government and Modi becomes Prime Minister then the value of rupee will get stronger and after two years of NDA rule it will be Rs 35 per dollar," he said.  
Swamy also said that he opposes FDI in retail as Walmart gets bank loan at a rate of two per cent for carrying out business, whereas in India businessmen get bank loans at the rate from 12 per cent to 18 per cent.  
"So how is it possible to compete at varying interest rates of bank loans for carrying out retail business?" Swamy asked.