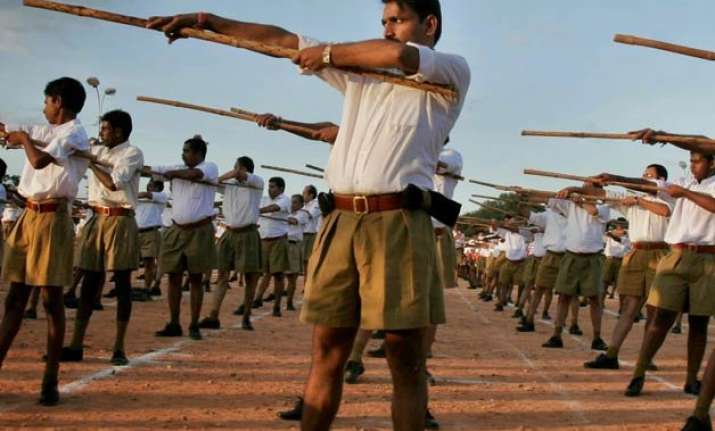 The RSS has seen a rise in the number of online applications from Bihar. This newfound interest in the organisation is being attributed to the Bihar polls.
Membership of the RSS has been increasing steadily over the last couple of years. Around five lakh recruits below the age of 40 signed up in 2013 and this increased to six lakh in 2014, according to a report in the Times of India.
Online applications are only a small percentage of the total number since most people prefer to apply in person at the nearest RSS shakha. This year, the RSS received an average of 5300 online applications every month from January to June.  
Bihar saw a significant rise of 35% in the number of online applications during the July to September period.  
Manmohan Vaidya, the RSS prachar pramukh (head of publicity), was understandably pleased by the trend. "The Sangh's appeal among younger persons reflects a growing urge among youth to connect with India's cultural identity and take pride in it. It also shows a desire to serve society," he said.
According to RSS leaders, one in six new recruits sign up for the rigorous seven day camps known as 'prathamik shiksha varga' organised by it. The camps involve strenuous exercises for both the body and mind.   
About 80,000 volunteers below the age of 40 took part in these camps in 2013. The number rose to 1,15,000 in 2014.
The figures clearly indicate that an increase in the BJP's profile following the 2014 Lok Sabha elections has also given the RSS a shot in the arm.