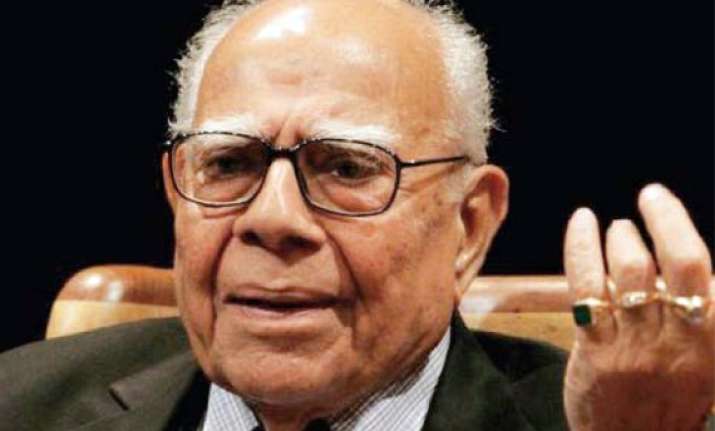 New Delhi: Senior Supreme Court lawyer Ram Jethmalani has sued the BJP's parliamentary board members -- excluding former prime minister Atal Behari Vajpayee and Gujarat chief minister Narendra Modi -- for Rs. 50 lakh each for expelling him from the party.
Rajya Sabha member Jethmalani was expelled from the BJP in May for criticising the party and routinely criticising senior leaders.
The senior lawyer claims his expulsion was unconstitutional and the conduct of BJP parliamentary board members was not only arbitrary but driven by malice and the desire to defame him.