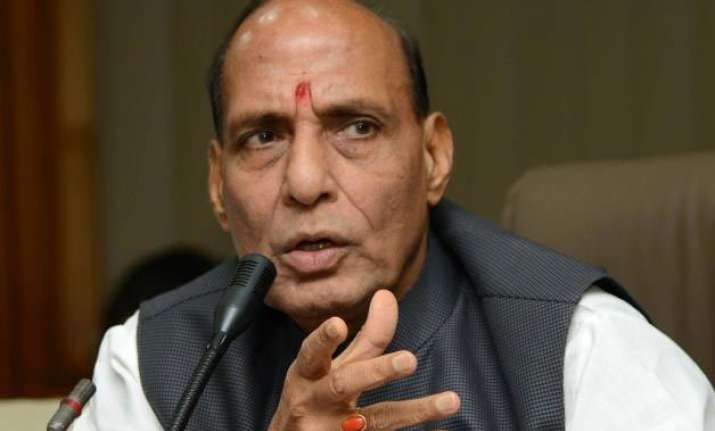 New Delhi: In the wake of the recent controversial remarks by Union Ministers VK Singh and Kiren Rijiju, Home Minister Rajnath Singh today asked his Cabinet colleagues to be extra cautious before making public statements.
"Both VK Singh and Rijiju have given their clarifications over their respective statements, but I think that all of us should remember that we are workers of the ruling party and we have a certain responsibility to the people, which is why we need to be extra careful and aware before making a statement or putting forth our views," he said.
The Home Minister also said that ruling party members cannot say they had been misinterpreted and must ensure that what they are saying is accurate from the start.
"We must not forget that we are in the government and the people have lot of expectations from us. In order to ensure that their statements are not taken out of context, great restraint must be exercised while saying something," Rajnath further said.
VK Singh stoked new controversy when he said that government can't be blamed for killing of Faridabad Dalit kids.
"Don't connect the government with it. It was a feud between two families, the matter in under inquiry. If someone throws stones at a dog, the government is not responsible," he had said.
Rijiju is facing flak for his remark that said 'he agreed with the statement of a former Lt Governor of Delhi who had once said that north Indians take pride in and enjoy breaking rules.