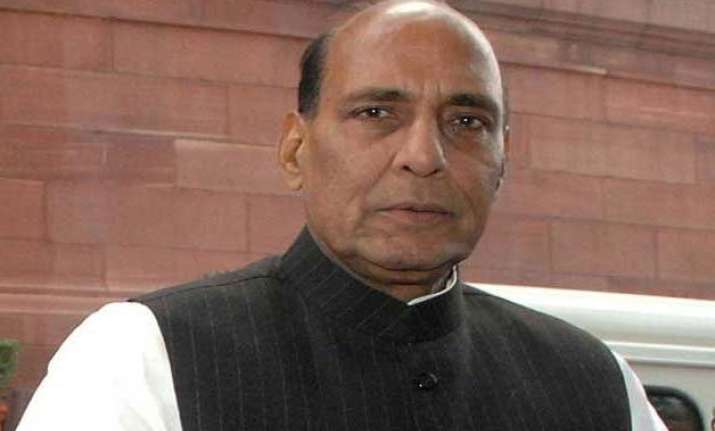 Lucknow: Union Home Minister Rajnath Singh today paid a visit to ailing Shia cleric Maulana Kalbe Jawwad at his residence here.
According to a release issued by Majlis-e-Ulema-e-Hind here Rajnath went to meet Jawwad after hearing news of his illness.
During the meeting, Jawwad alleged that SP government was "committing atrocities" on the Shia community.  After hearing the issues raised by the cleric, the Home Minister assured to make efforts to get them resolved, the release said.
A five-member delegation of Oudh Bar Association also met Singh and submitted a memorandum regarding enlargement of territorial jurisdiction of the High Court, Lucknow.